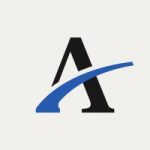 Market Recruiter, Minneapolis-based remote
Job Summary
This position is remote. However, the successful candidate must be based in the local Minneapolis , MN market .
The Market Recruiter is responsible for sourcing, screening and interviewing candidates for up to 20 hotels; primarily focusing on hourly positions. This role will be responsible for supporting recruitment efforts by establishing and maintaining a pipeline of potential candidates. The successful candidate will represent Aimbridge Hospitality in independently establishing and nurturing business partnerships with community organizations. This role requires up to 25% travel within a 3-hour drive of Greater Minneapolis .
The target total compensation for this role is $50,000 - $60,000
Qualifications
Responsibilities
At least 2 years of applicable full-cycle recruiting experience is desired.
At least 2 years of Hospitality industry leadership experience preferred.
Bilingual Spanish language skills are highly desired; read, write and speak. Other desired language skills include; Mandarin, Cantonese, Creole, Arabic, Russian, etc.
Demonstrates strong; Excel skills with ability to function well in other Microsoft Office tools (i.e. Outlook, Teams, Power Point, Word etc).
Ability to communicate well with individuals both in person and virtually.
Highly organized.
Skillful in relating to people from diverse backgrounds.
Performs work independently.
Oral and written communication skills. Interpersonal skills. Time management skills.
Typically requires a high school diploma.
Job Responsibilities
Consults with hiring managers to understand roles to be filled and profiles of ideal candidates.
Reviews and assesses applicants' education experience training and other qualifications.
Sources and recruits candidates by using databases social media and networking.
Schedules interviews and coordinates interviewers or panels.
Establishes business partnerships with community organizations such as Goodwill Social Services and educational institutions.
Markets and advertises career opportunities leverages social media and conducts job fairs.
Informs candidates of job duties responsibilities work schedules compensation and benefits packages and career advancement opportunities.
Prepares and extends job offers.
Notifies applicants of rejection.
Company Overview
As the global leader in third-party hotel management, our growing portfolio represents over 1,550 hotels in 49 states and 22 countries, from top international lodging brands to luxury hotels, destination resorts and lifestyle hotels. Our associates around the globe are passionate about serving our guests and driving exceptional results, and thrive in a culture where everyone is inspired to be the best. Join a world of possibility with Aimbridge Hospitality.
Benefits
After an initial waiting period, those hired into full time positions are eligible for a competitive benefits package that includes the following:
Now offering Daily Pay! Ask your Recruiter for more details
Medical, Dental, and Vision Coverage
Short-Term and Long-Term Disability Income
Term Life and AD&D Insurance
Paid Time Off
Employee Assistance Program
401k Retirement Plan