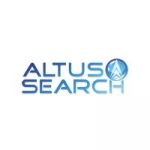 Managing Director Assistant – German Speaking
Ref: 270ASISWPB
Title: Managing Director Assistant - German Speaking
Location: Zug
Salary: Attractive
Date: 4th May 2023
Our client is looking for Managing Director Assistant - German Speaking to help with various day to day tasks. The individual would report directly to the Managing Director of the company and would handle business communications, data entry and schedule management tasks at a founder level.
Duties Include:
Provide comprehensive administrative support to the Managing Director, including calendar management, scheduling meetings, and coordinating travel arrangements.
Assist in the preparation and organization of presentations, reports, and other documents for the Managing Director.
Handle phone calls, emails, and correspondence on behalf of the Managing Director, ensuring prompt and professional communication.
Support back-office functions, including data entry, filing, and maintaining an organized and efficient workspace.
Perform general office duties such as filing, photocopying, and emailing.
Assist in the planning and execution of meetings.
Provide travel support, including booking accommodations, transportation, and creating detailed itineraries for the Managing Director and other team members as required.
Filing and tracking any needed expenses, receipts or invoices.
Home office support, including remote assistance with technical and administrative issues.
Perform any other tasks and responsibilities as assigned by the Managing Director or other senior team members.
Maintain confidentiality of all sensitive information.
The preferred candidate will ideally have minimum 2 years of experience in an administrative or executive assistant role, preferably in a corporate environment. Fluency in English and German is essential, Russian language would be considered an asset.
If you are interested in this opportunity, please email your C.V. to contact@altussearch.ch or call Altus Search on +41 (0) 41 560 02 21 for a confidential discussion.
To apply for this job please visit LinkedIn.