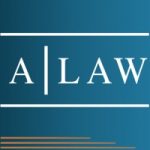 Managing Attorney
ALAW, an established, multi-state real estate and creditors' rights law firm, is seeking a qualified Senior Attorney to join its North Carolina based banking litigation practice. This position offers a competitive salary commensurate with experience, origination and profitability incentives, and a full benefits package. Lateral partnership inquiries encouraged.
Requirements:
· The candidate must be a member in good standing of the North Carolina State Bar.
· The candidate should have 8+ years of experience in real estate, civil litigation, and/or creditors' right practice.
· Actively utilize the Firm's case management and reporting software to manage assigned matters
· Bench trial and motions practice experience with a strong foundation in civil procedure, motions, and loss mitigation.
· Working knowledge of Title & Lien Priority, Title Claim, Foreclosure, Eviction, TILA, RESPA & FDCPA.
· Court appearances and some attendant travel will be required.
· The candidate must exhibit a commitment to superior client care and proactive communication.
· The successful candidate will be a self-starter, enjoy working in a collaborative environment and demonstrate exceptional written and verbal communication skills.
Company Profile:
Albertelli Law (ALAW) was founded in 1997 and is a full-service real estate law firm representing institutional and private lenders in Alabama, Arkansas, Arizona, California Florida, Georgia, Massachusetts, Nevada, North Carolina, Ohio, South Carolina, Tennessee, Texas, and the U.S. Virgin Islands. ALAW's practice areas includes foreclosure, bankruptcy, consumer collections, commercial finance, complex litigation, appellate practice, regulatory compliance, title, escrow and closing services.
ALAW has a strong commitment to the community and development of the law, as evidenced by its pro bono endeavors, publications on issues of first impression, and development of political action in legal professionalism. With the strategic vision and collaborative efforts of accomplished industry veterans, seasoned attorneys, and operational experts, ALAW is committed to superior performance and technological innovation. Furthermore, ALAW's commitment to technology and effective case management provides the scalability and transparency necessary to provide unparalleled representation in an ever-changing legal landscape.
To apply for this job please visit LinkedIn.