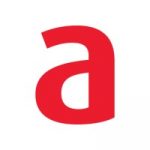 Manager, Digital Demand Generation
Job Description
POSITION SUMMARY
We are looking for an innovative and results-driven Digital Campaign Manager to join our marketing team. This is an individual contributor role for the perfect candidate that is willing to roll up their sleeves and provide direction and execution in the demand gen space. In this role, you will be focused on generating great leads to help grow our business. If you are a demand generation and campaign management expert, then keep reading as this is the perfect role for you!
In this role you will design and implement a comprehensive demand generation strategy in alignment with corporate goals and go-to-market strategy. You will specialize in developing and launching integrated digital marketing campaigns and programs across multiple channels such as events (tradeshows, user conferences, associations), digital, social, and paid media.
Reporting directly to the CMO, this role requires a self-starter who enjoys working in a flexible environment where mutual respect is a key ingredient. The team is supportive, very talented and is always encouraged to communicate ideas.
Essential Job Functions
Duties and Responsibilities:
Develop and Implement and Execute Campaigns to achieve Marketing Sourced ARR targets: Prioritize campaigns tasks that support the business and product-focused growth goals, while integrating demand generation tactics (Email Marketing, SEO/PPC, 3rd Party Advertising, Webinars, Events etc.)
Strategic Campaign Planning & Execution: Work with internal stakeholders to build the campaign strategy, value proposition, lead acquisition strategy, and content that drives results across channels.
Develop monthly or quarterly reports on campaign performance against goals to share with the rest of the team and our leadership. Analyze the current campaigns and make improvements.
Developing campaign briefs that outline campaign execution across all channels - including tracking metrics, timeframes, and budget.
Defining campaign targets by understanding the target audience and its preferences, needs, and challenges.
Identify, access and evaluate the appropriate mix of assets and activities to engage the audience and generate Marketing Captured Leads (MCLs), Marketing Qualified Leads (MQLs), Sales Qualified Leads (SQLs), marketing sourced, and marketing influenced revenue.
Work closely with the product teams and external agencies to help develop content to support integrated marketing campaigns.
Marketing Campaign Calendar: Work closely with internal and external partners as well as the integrated marketing team to ensure quality marketing materials are produced in a timely manner to meet deadlines. This includes web content, marketing campaign assets, offers, emails, ads, graphics, videos, etc.
Digital Optimization: Collaborate with internal marketing team and external agencies to ensure all aspects of the campaign are digitally optimized and fully support SEO/SEM strategies and results.
Ongoing Campaign Management and Execution: Manage communication and feedback as it relates to campaigns. Work with sales and business development reps to ensure they understand the available programs, offerings, audiences, and tools to support them in lead follow-up.
Build Partnerships with Key Stakeholders: Work closely with partners in Sales, Product Strategy and other functional areas to ensure alignment of campaign strategy with business goals and objectives.
Track, Measure, and Report: Continually track global campaign performance against agreed-upon metrics, working across regions to identify areas of improvement as the campaign execution unfolds.
Other duties as assigned.
Desired Education & Experience
Bachelor's degree in Business, Marketing, or the equivalent knowledge and experience or professional training is required.
6+ years in a B2B technology company.
Experience using tools such a Salesforce CRM, email marketing tools, marketing automation, ad tech, and web analytics to achieve your goals.
Have a deep understanding of how all current digital marketing channel's function.
Strong understanding of marketing metrics and funnel analytics to optimize existing campaigns.
Measure and monitor results to identify areas for improvement, optimization, and alignment with sales.
Demonstrated experience with demand generation across multiple channels, database marketing and segmentation for email marketing, and online and offline marketing tactics and techniques. Have a strong understanding of database health and how to nurture responses and leads.
Ability to think strategically and roll up your sleeves to get things done.
High energy with ability to manage multiple initiatives simultaneously in a fast-paced environment. Strong sense of urgency, adaptability, flexibility, and resourceful ness.
Expert collaborator with cross-functional teams.
Excellent communication skills that are demonstrated through short (email, blog, ad, social) examples.
Ability to travel 30% of the time, to include domestic and international. Ability to travel by air is mandatory. Must possess a valid driver's license.