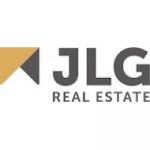 Makelaar aan- en verhuur
Het bedrijf:
JLG Real Estate is een van de grotere verhuurmakelaars in Amsterdam. Naast verhuur en beheer ook actief in de woningmakelaardij en lid van de NVM, Makelaars Vereniging Amsterdam (MVA) en de Vereniging van Verhuurmakelaars Amsterdam (VVA). Het kantoor is gevestigd aan het Sarphatipark in de Pijp en het team uit 7 medewerkers. JLG heeft een internationale marktbenadering en er heerst een informele, doch professionele werksfeer.
De functie:
Wij zijn op zoek naar een commercieel talent welke als aan- en vehuurmakelaar zijn/haar werkzaamheden verricht. Je bent veel onderweg voor het bezichtigen van woningen met potentiële huurders, het is dan ook een echte buitendienst functie. Je begeleid expats in hun zoektocht naar een huurwoning en zorgt dat dit hele proces goed verloopt. Verder hou je je bezig met het actief benaderen van potentiële huurders en verhuurders, het sluiten en afhandelen van huurovereenkomsten en onderhouden van relaties. De functie is voor 40 uur per week (full time). Part time (min. 32 uur) is bespreekbaar.
Wij zoeken:
Een service gericht, energiek persoon met overtuigingskracht en HBO denk- en werkniveau. Je bezit het certificaat assistent makelaar (ARMT) of hoger of je bent ermee bezig / bereid om hier op korte termijn mee te starten. Ervaring in de makelaardij is een pre. Je beschikt over een rijbewijs B, hebt enige stratenkennis van Amsterdam en bent vaardig met computers (Apple) en social media. Je beheerst de Nederlandse en Engelse taal zeer goed in woord en geschrift. Je bent zelfstandig, zorgvuldig, commercieel en pro actief ingesteld, hebt een gezond verstand met gevoel voor humor.
Wij bieden:
Een plek in een topteam met de ambitie de Amsterdamse verhuurmarkt nog meer te domineren. Een markt waarin je veel te maken hebt met expats en internationale bedrijven. Salariëring is naargelang ervaring en voorziet in een bonusregeling en pensioenplan. Er zijn mogelijkheden om door te groeien naar de verkoop, het volgen van opleidingen en het ontwikkelen van een groot netwerk.
Salarisindicatie: €2.750,00 - €3.500,00 per maand + bonusregeling + pensioenplan
To apply for this job please visit LinkedIn.