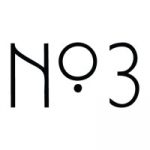 Luxury Store Manager
No.3 Fine Jewelry is a brick and mortar jewelry store based in San Francisco, CA that has been celebrating modern design and timeless craftsmanship for nearly a decade. Since its opening in San Francisco's Russian Hill, No.3 has nearly tripled its curated collection, now representing over 32 artisans from around the world and expanding its custom in-house lines and heirloom resetting services. Its home on 2354 Polk has been called a "modern day jewel box" by Architectural Digest and a "must-see" by Vogue France.
We are looking for someone to join our storefront team—the fast-paced epicenter of all things jewelry sales and design, which include bridal, engagement, fashion, and custom consultations. The ideal candidate will have experience in luxury sales, customer service and cultivating lasting relationships with all clients. We are a passionate team and are looking for someone who loves fine jewelry as much as we do.
Responsibilities
Provide excellent customer service to all No.3 Fine Jewelry clientele, including bridal, engagement, fashion, and custom consultations
Keep detailed notes and follow up with clients after appointments as necessary
Educate clients as necessary about the unique aspects and elements of all designers carried at No.3
Manage custom design work from completion through final quality control and photo process working closely with Production, Marketing and Sales teams
Source stones and communicate with vendors/designers to facilitate sales
Process sales in store and online as necessary
Collaborate with the No.3 Fine Jewelry team to optimize sales strategies
Participate in all areas of store's operation including merchandising, displays, and maintenance
Set and execute sales performance goals to increase profitability
Hire, train, and assess store employee's productivity and performance
Maintain orderly, presentable appearance of the store
Oversee store operations
Qualifications
Ability to multi-task and prioritize in a fast-paced, luxury environment
Able to handle high pressure customer situations with grace
Highly personable with excellent communication skills, both written and oral
Detail-oriented and extremely organized
A team player with excellent interpersonal skills
Able to complete tasks in a timely manner with minimal supervision
Experience with Shopify a plus
Must be able to work a flexible work schedule including evenings, weekends, and holiday
No relocation available
2+ years' store management experience
Customer centric with a positive attitude
To apply for this job please visit LinkedIn.