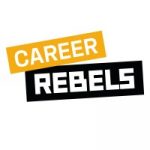 Logistiek Coördinator, Rotterdam
Hoe ziet jouw dag eruit?
Tevens Houd Jij Toezicht Op De Voortgang Van Het Laadproces En Bestaan Jouw Werkzaamheden Onder Andere Uit


Als een logistieke coördinator heb je een belangrijke rol binnen het bedrijf. Je zorgt ervoor dat de juiste karren en pallets geladen worden door de chauffeurs, zodat de klanten hun bloemen op tijd geleverd krijgen. Desondanks dat het buiten nog niet te zien is dat het al lente is, heb je het lente gevoel het gehele jaar bij deze opdrachtgever. De karren vol met mooie, kleurrijke bloemen wachten op de vervoerders die jij als logistieke coördinator middels het laadschema gaat aansturen.
Het samen voegen van zendingen of bijbestellingen verwerken om de transportkosten voor onze klanten te drukken;
Afstemmen van de werkvolgorde met je collega's van de afdelingen Karrenbouw en Expeditie;
Het tijdig schakelen met vervoerders om transport te plannen;
Ontvangen en begeleiden van chauffeurs;
Zorgen dat de juiste papieren met de zending meegaan en afgetekend worden.
Zo zorg jij als logistiek coördinator dat alle bloemen op de juiste manier bij de klant terecht komen en zo een lach op de gezichten kan toveren.
Functie-eisen

MBO werk- en denkniveau
Goede beheersing van de Nederlandse en Engelse taal
Het spreken van één of meer vreemde talen is een pré (Italiaans, Russisch en of Pools)
Ervaring met het bedienen van pompwagens en besturen van een electrotrekker
Ervaring met Excel, Outlook en een ERP/WMS-systeem. KBT-Pro is een pre
Flexibel inzetbaar en bereid om ook in de avond en het weekend te werken. Je start veelal eind van de ochtend/begin van de middag
VOG kunnen aantonen

Functie-voorstel


Wat wij bieden
Een strak salaris…KATSJING!
Werken via het leukste uitzendbureau van Nederland: Career Rebels;
Zowel parttime als fulltime werken behoort tot de mogelijkheden;
Een kans op overname/verlenging bij de opdrachtgever;
25 vakantiedagen (fulltimebasis) + geld om daar uit te geven (8%);
Leuke secundaire voorwaarden, zoals door het jaar heen borrels en cadeautjes;
Reiskostenvergoeding;
En uiteraard de mooiste bloemen met korting!

5cd8a0b9cc68f9ffa4c9253553278a55wer