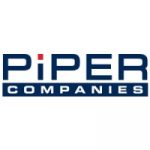 Localization, Translation Specialist
Piper Companies
is looking for a
Vietnamese Localization Specialist
to join a
Digital Marketing and IT Services
organization based on the east coast.
Responsibilities
Collaborate with internal team and external clients as you provide translation expertise as our organization delivers digital marketing solutions to government and commercial customers.
Translate, edit, and proofread print and digital products from English into Vietnamese.
Work with a team of translators, where you will be the expert Vietnamese linguist, while also utilizing modern software offerings to translate other languages (Arabic, Russian, Cantonese, Mandorin etc.)
Requirements:
American Translators Association (ATA) certification preferred
Fluency in Vietnamese or Cantonese/Mandarin and English (speaking, reading, writing) required
Experience with a CAT tool such as Trados or similar product (OmegaT, PoEdit, Lokalise, SmartCat, OneSkyApp, Phrase etc)
Ability to work in the US without requiring sponsorship now or in the future.
Terms/Compensation/Benefits:
Salary: $75,000-85,000
Comprehensive benefit package; Medical, Dental, Vision, 401, PTO
100% remote based
Keywords: translation, translator, localization, vietnamese, trados, omegat, poedit, lokalise, smartcat, oneskyapp, phrase, remote, wfh, pto, benefits