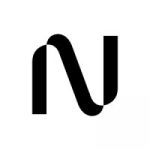 Localization Project Manager, video (1 year contract)
The Company
DubX is an intelligent video localization service, merging the power of AI technologies with the strengths of human collaboration. Our comprehensive solution empowers clients to effortlessly delegate the entire process of content localization. We go a step further than just providing subtitles, offering cost-effective voice-overs that make our service affordable for a wider audience. This approach aids our clients in expanding the reach of their businesses. Our core expertise lies in building robust machine learning technologies and crowd-based solutions and pipelines.
DubX is an AI video localization startup, supported by Nebius.
Why Work With Us?
This is an opportunity to contribute to a product that is carving its own niche and revolutionizing the way media content is localized. Though we are still at the nascent stages of our journey, we possess the know-how and determination to make it happen.
Our Team
We are a compact team comprising some of the finest engineers in machine translation and voice AI technologies, coupled with experts adept at creating crowd-solutions. The heart of our business team consists of individuals with vast and successful experience in the media industry and AI product development.
We are on the lookout for experienced professionals who thrive in a startup environment, where the entire team actively participates in product creation, frequently interacts with clients, and embraces experimentation and risk-taking.
The role
We're looking for a Localization Project Manager (video). It is a 1-year contract role.
You're welcome to work remotely from any country of the EU.
In this position, your responsibility will be to:
Own the end-to-end video content localization process.
Monitor progress and follow up with linguists to ensure on-time delivery.
Ensure vendors have up-to-date linguistic assets and context necessary to perform.
Process vendor queries: provide answers directly or escalate them to the necessary points of contact.
Implement quality-control processes before final delivery, providing constructive feedback and conveying stakeholder comments if necessary.
We expect you to have:
1+ years' experience in video localization.
2+ years' experience as a Localization Project Coordinator.
Familiarity with tools for managing and automating the localization workflow.
Experience working cross-functionally and across time zones.
Fluency in English and a second language (Italian, German, French, or Spanish).
Solid understanding of internationalization and localization best practices, tools, and solutions
Tolerant to stress, comfortable working in a volatile and fast-paced environment with tight deadlines
It would be an added bonus if you had:
Proactive mindset and excellent communication skills.
Fluency in Russian to liaise with both external & internal stakeholders.
Does all that sound like your kind of challenge? Then join us!