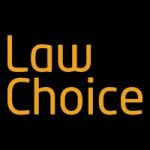 Litigation Paralegal – Russian Speaking
This tier one law firm who are still incredibly busy is looking for an experienced Litigation Paralegal who has already proved themselves as a high-achiever through their academics and has achieved their LPC to a high standard. Alongside this, you will also need to be bilingual (Russian) and have worked as a paralegal for a UK law firm. The role is highly document intensive so the individual must be highly organised, conscientious, and able to cope with challenging deadlines. Experience of working on complex and detailed document management, particularly on large, ongoing matters would be particularly useful along with the ability to translate documents.
To apply for this job please visit LinkedIn.