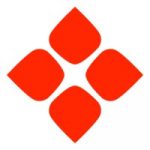 Linguist
We are seeking individuals who are looking for an exciting work-from-home opportunity. Our team's mission is to deliver the best data solutions and expertise to developers of AI for communication, driven by our passion for innovation and our love of languages.
At Appen, we are working with our customers to decrease bias, and strive for inclusive Artificial Intelligence (AI) that works for everyone. In this way, we can make sure that Artificial Intelligence performs equally well for all people.
Consult on your language of expertise on an as-needed basis.
· Various tasks with engaging purposes
· Short-term commitment
Requirements:
· Translation and/or linguistic experience
· Strong written and spoken comprehension skills in English, Egyptian Arabic, Russian, Etc.
· Fluent English speaker residing in United Kingdom.
Join our team and become a part of our pool!
When you work on our projects, you are helping develop responsible, unbiased AI.
Apply Now!
What to expect when you register:
· Create an Appen Account
· Choose Language (United Kingdom) as your primary language, we would suggest for you to see more projects, make sure to add all your native languages when creating your profile in the system to show more available projects in your country. Once you completed the registration, you will be screened for eligibility.
· Complete your profile and project registration [5 min]
· Study the provided guidelines [at your own pace]
· Agree to confidentiality and ways of working rules.
· Pass the quiz.
Thank you and we hope to work with you soon!
"Appen has a diverse, inclusive culture that is vital to our mission of helping build better AI. We offer opportunities for individuals of all abilities and backgrounds."