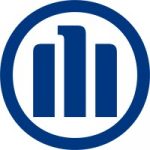 Life Manager in Product Oversight and In-Force management (m/f/d) at Allianz SE #StandwithUkraine
Internal Applicant Information:


Job Start: asap
Job Type: Full-time / Permanent
Allianz Non - Executive position
Please submit your application through the Internal Job Board on AZ Connect.
We kindly ask you to upload pdf documents only and make sure your CV and motivation letter for this position are in English.
In case of any question please contact our Senior Recruiter: Ms. Daniela Lindig : +49 89 3800 2345 / +49 152 09261520
HR, Group People & Culture
Who are we?


Are you keen on driving innovati on? Do you thrive in a culture of diversity, collaborati on and trust? Then let's carefor tomorrow. At Allianz SE, you can count on having a voice, driving innovati on and change and making an impact– for us, yourself and the world.
For more about Allianz SE, click here.
Who will you be joining?


Global Centre of Competence Life (GCL) is responsible on a Group level for the development and dissemination of technical regime (standards, frameworks, tools) through knowledge transfer and best practice sharing. GCL develops the Group Life strategy and define key priorities supporting Business Divisions and Operating Entities in local and regional execution. Furthermore GCL develops cross-boarder and growth initiatives on Group level. Product Oversight and In-Force management is a unit within GCL which is responsible for developing strategic initiatives and steering the global approach, with focus on new products and existing portfolio optimization. Supports the Operating Entities of the Allianz Group in developing capabilities to increase value generation and capital efficiency from existing Life portfolios by promoting and strengthening knowledge transfer and local implementations.
How can you make an impact?


Support and challenge the development and execution of Group, Regional and Local Operating Entities strategy in Life including monitoring of financial performance
Provide consolidated Life business analysis to relevant stakeholders and secure overall coordination for GCL of Strategic and Planning Dialogue processes incl. Product and Portfolio days
Drive Products and Portfolio oversight and foster technical excellence through tools and peer-to-peer exchange within the Life experts community
Secure new business target achievements and increase the value generated from existing business via organic improvement in terms of liability optimization and customer re-engagement (e.g. persistency, cross/up-sell) or extraordinary actions.


What are you made of?

Minimum Qualifications


Excellent University degree and professional Life insurance qualifications
Fluent in English is a must, one additional business Group language is preferred (German, Italian, French or Spanish)
Good knowledge in Microsoft Office applications
3-5 years relevant job experience
Knowledge in Life insurance
Financial or actuarial experience in Life insurance business, preferably in an Allianz Operating Entity,
Experience in product and/or portfolio (in-force) management including data driven customer engagement
Financial or Actuarial Experience: e.g. Strategic Planning / Controlling for Life, Life Actuarial, or In-force management
Ability to analyze strategically and communicate to senior stakeholders, peers and community members
Strong collaboration skills and ability to cope with different cultures
Previous experience in business related functions (e.i. Sales, Operations, Claims, Underwriting, Investment Management, Asset Management, Consulting, Product Development, Finance, Market Management, Digital / Tech etc.) is a plus.


Do we have what you need?


Flexible working arrangements (opportunity to work from home few days per week)
Individual and Excellent career development opportuniti es/plans
Family friendly working environment
Health & well-being off erings
Company pension & health insurance
Multi -nati onal, diverse and inclusive community
Opportunity to make an impact on our sustainability initiatives


And there is much more!
Find out more here: Allianz SE Benefits
More information regarding our recruitment process: Allianz Careers
We support Ukrainian and Russian job-seeking refugees looking for a new job - your applications are welcome.
13479 | Finance & Accounting | Professional | | Allianz SE | Full-Time | Permanent
Allianz Group is one of the most trusted insurance and asset management companies in the world. Caring for our employees, their ambitions, dreams and challenges, is what makes us a unique employer. Together we can build an environment where everyone feels empowered and has the confidence to explore, to grow and to shape a better future for our customers and the world around us.
We at Allianz believe in a diverse and inclusive workforce and are proud to be an equal opportunity employer. We encourage you to bring your whole self to work, no matter where you are from, what you look like, who you love or what you believe in.
We therefore welcome applications regardless of ethnicity or cultural background, age, gender, nationality, religion, disability or sexual orientation.
Join us.
Let's care for tomorrow.


Note: Diversity of minds is an integral part of Allianz' company culture. One means to achieve diverse teams is a regular rotation of Allianz Executive employees across functions, Allianz entities and geographies. Therefore, the company expects from its employees a general openness and a high motivation to regularly change positions and collect experiences across Allianz Group.