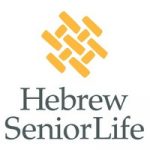 Life Enhancement Coordinator Per Diem
Under direction of the Community Life Leader, the Life Enhancement Coordinator will demonstrate a strong commitment to the philosophy and goals of the mission of Hebrew Senior Life and recognize patient dignity and choice in aspects of daily life. Provide support and direction to the interdisciplinary team to meet all the needs of the patients, their families and unit staff by actively participating in activities, unit duties, meetings and the social environment of the unit. Strive to make every encounter with a patient's and families into a positive and meaningful experience and opportunity. Russian speaking preferred.


Position Responsibilities:


Control and implement the operation of Community Life as it pertains to the assigned floors.

Act as a professional and effective departmental liaison in interdepartmental matters.

Assess patients' capabilities to develop and implement therapeutic programs to meet the physical, cognitive, psychosocial, spiritual and sensory needs of individual patients on their assigned unit.

Develop goal-oriented treatment plans to maximize functioning, maintain and improve health, and provide for the general well being of each patient; communicate them to other staff.

Provide direct patient care, and work collaboratively with interdisciplinary team to implementation treatment plans for patients.

Adapt programs as necessary to ensure success.

Lead program development of relevant specialized programming in collaboration with the Life Enhancement Leader.

Attend floor meetings and participate in floor decision-making.

Document patient progress through timely completion of assessment, MDS, quarterly notes, and other paper work as requested.

Prepare monthly floor calendar.

Assist in coordination of Center-wide activities.

Guide volunteers to assist with programs.

Identify and hire vendors, with supervisor approval, to provide programs on assigned floors.
Participate in process improvement. Offer input and ideas to improve systems and processes.

Work within the community at large to establish positive relationships to provide intergenerational programs and other community-based programs.

Keep patients informed of activities and, working collaboratively with other departments, take responsibility for ensuring transport of patients to and from programs.

Implement in-services for departmental, floor, and/or Center- wide staff to educate them about programs in general or some specific aspect to increase understanding about the contribution of life enhancement therapy to Community Life.

Assist in departmental duties that keep the department neat, orderly, and professional.

Increase the knowledge base through participating successfully in classes, conferences, and workshops both within and outside of the Center. Apply knowledge gained.

Assist in orienting and training new staff, students, and volunteers.

Provide additional training and support to staff who need help with documentation; audit documentation on assigned floors as requested.

Mentor students and volunteers as requested.

Assist Nurse Manager with floor projects, implementation of culture change and other unit-specific needs.

Meet with supervisor regularly to review the Community Life on the assigned units, address problem areas (including clinical issues), and determine the progress toward the individualized annual goals.

Order equipment and supplies for assigned floors with the approval of the Life Enhancement Leader. Ensure supply storage areas are neat and orderly.

Perform other related duties as requested.
Qualifications/Physical Requirements:


Bachelors Degree preferred. Degree in Therapeutic Recreation preferred.

Experience working in Recreation Therapy, or similar field.

Experience executing programs.

Must have strong communication, time management, and leadership skills.

Ability to work in a team environment.

Must have the ability to take initiative.

Must maintain therapeutic boundaries.

Contact with patients under a wide variety of circumstances, which may include exposure to unpleasant odors, sights, and sounds.

Push occupied wheel chairs on flat surfaces, and up/down ramp up to 50 lbs.

Gloves and masks worn occasionally.

Standing, walking, and sitting.

Transporting and assisting with transferring patients.

Lifting supplies and equipment up to 50 lbs.

Some reaching, stooping, squatting, bending, kneeling and crouching.