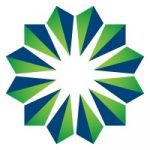 Licensed Practical Nurse (LPN)
The schedule will vary according to the needs of the organization, but will not exceed 19 hours a week. Working hours will alternate between the office and home visits. Hours are to be performed Monday- Friday between the hours of 8 am-5 pm.
NOT Remote
Full primary series of COVID-19 vaccination is required (at least first shot before employment begins) with one booster shot required when eligible. Medical and Religious exemptions available with appropriate documentation.
The LPN is responsible for administration of the medical/nursing components of the
Personal Care Management (PCM) Program
with the exception of Initial Evaluations.
Conducts re-evaluations that accurately reflect the consumer's functional abilities and need for physical assistance in performing ADLs and IADLs.
Maintains good working relationship and open communication with doctors and other professionals in the community in order to monitor the health status of each participant.
Maintains strong working knowledge of PCM Program funding sources, including MassHealth, SCO, and One Cares, and understands how each funding source directs the scope/manner in which PCM Program services are delivered.
Prepares and maintains required paper and electronic client files, case reports and forms, in accordance with relevant policies and procedures.

Minimum Qualifications

Current Licensed Practical Nurse (LPN) license in the state of MA.
Requires relevant experience over 1 year up to and including 3 years, one of which must have been in a community setting.
Must have valid driver's license and reliable transportation.

Fluency in written/verbal Spanish and or Russian helpful but not required.


Public Service Loan Forgiveness (PSLF)
If you are employed by a not-for-profit organization such as GSSSI, you may be eligible for the PSLF Program for student loans.
Job Posted by ApplicantPro