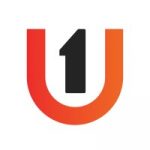 License Coordinator Assistant
We are looking for aLicense Coordinator Assistantto join our team inVoorhees, NJ 08043, and manage all necessary licenses and permits required for our operations.
The License Coordinator Assistant will be responsible for ensuring that all necessary licenses and permits are obtained and maintained for the company.
Key Responsibilities:
◾️ Identify and obtain all necessary licenses and permits required for the company to operate legally;
◾️ Maintain accurate records of licenses and permits, including renewal dates and fees;
◾️ Monitor changes in laws and regulations that may impact license and permit requirements;
◾️ Provide guidance and support to staff and management regarding license and permit requirements and compliance;
◾️ Prepare and submit license and permit applications and renewals.
◾️ Develop and maintain relationships with regulatory agencies to ensure timely and accurate processing of licenses and permits;
◾️ Provide regular updates to management on license and permit status and any potential issues.
Requirements:
◾️ At least 2 years of experience in an administrative support role;
◾️ Strong knowledge of relevant laws and regulations;
◾️ Knowledge of the Russian language is preferred;
◾️ Excellent communication and interpersonal skills;
◾️ Detail-oriented and able to work independently;
◾️ Proficient in Microsoft Office Suite;
◾️ Experience in the construction industry is a plus.
Benefits:
◾️ Great Work Environment;
◾️ Competitive Salary;
◾️ Career advancement opportunities.
If you are a self-motivated and detail-oriented individual with a passion for ensuring compliance and maintaining accurate records, we encourage you to apply for this exciting opportunity.