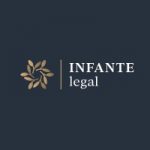 Legal Secretary
We are hiring an English-and-Spanish-speaking Secretary, ideally also fluent in another language, like French, German or Russian.
The candidate for this position will be successful if he or she is able to execute a variety of secretarial duties of a confidential nature. These tasks will include working with Attorneys, Barristers, paralegals and other members of the firm with a series of administrative functions. Therefore, the candidate will have to have effective time managements and organizational skills coupled with the ability to be detail-oriented.Training is available.
Responsibilities
Administrative functions such as managing logistics
First point of contact/representative for clients
Other duties as assigned
Qualifications
High school degree or equivalent experience
Strong organizational and communication skills
Self-starter Microsoft Office suite (Outlook, Excel, Word, PowerPoint, etc.)
To apply for this job please visit LinkedIn.