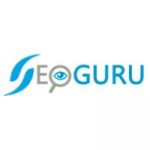 Legal Journalist
We are looking for a remote, part-time legal writer/editor.
Our ideal candidate has 2-3 years of experience with writing and editing legal marketing for a variety of content platforms (emails, newsletters, websites, etc.).
Law degree (JD) is preferred, but not required.
Employee may additionally be asked to write or edit non-legal content at times, including blogs and/or web pages.
20-30 hours per week; flexible schedule
Hourly rate is highly dependent on applicant's experience and qualifications. We humbly request that only individuals with experience and interest apply.
Required
At least 1 year of experience with legal writing/editing
Excellent communication and time management skills
Commitment to professionalism at all times
Optional / Preferred
Fluency in Russian and/or Hindi
US law degree (JD)
To apply for this job please visit LinkedIn.