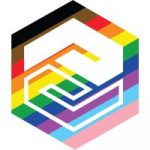 Legal Counsel (Maternity Cover)
Your Team:
You will work within PTC's EMEA Legal Team, covering mainly the Central European and potentially other European regions and be part of the broader worldwide Legal & Compliance organisation
We are passionate and committed about our work and pride ourselves in providing business oriented, pragmatic and high-quality legal advice – as well as being creative and innovative for process improvements and digital transformation
We innovate constantly and build out-the-of-box legal process solutions (e.g. our digital legal matter management system HALO, based on a combination of Microsoft's SaaS solutions), we work according to agile principles and challenge the status quo by constantly looking for digital transformation use cases
We evolve in a truly international environment and speak English, French, German, Italian, Russian, Hungarian, Turkish, Portuguese and Spanish.
We are a diverse team where fun and authenticity are key components of our day-to-day interactions.
Your Impact:
You will have the opportunity to contribute to extending PTC's image and exponential growth strategy as a trusted business partner on business-critical solutions and digitization strategies by providing pragmatic legal advice with the required business acumen on all internal, customer and partner facing activities
You will have the chance to make your impact on PTC's strategic move from an on-prem Subscription to a SaaS Company and support the Company throughout this transition with your guidance and business acumen
You will have a special attention to IT law and licensing matters, giving legal advice to support commercial negotiations and suggest respective innovations
You will be contributing to the improvement of legal and business-related rules and processes with an innovative mindset and with the goal of increasing cross-functional collaboration efficiency and quality
You will be able to work on Legal Tech and Digital Transformation initiatives in a top-notch Legal ecosystem and by that influence and shape the way we will be working and doing business tomorrow
Your Day-To-Day:
Provide autonomous legal support and cross-functional guidance to the Sales, Channel Sales and Customer Success organizations by drafting and negotiating all types of commercial agreements, including Cloud/SaaS, software license agreements, services agreements and partner agreements
Advise on all aspects of contract and IP/IT law, and collaborate with the Finance and Commercial-Desk teams on questions of US revenue recognition and applicable internal business rules
Advise relating to commercial disputes and their settlement, including software compliance and infringement matters
Advise on corporate governance, Marketing activities, leases, and other procurement agreements
Partner with you cross-functional colleagues at our magnificent new office in the Werksviertel iCampus, the hottest spot in Munich
Think about what makes us better and more efficient & effective – and then go implement
Your Skills and Knowledge:
You are a German and/or otherwise European qualified lawyer (preferably fully proficient in more than one jurisdiction) with ideally a first working experience gained as in-house legal counsel and/or in private practice in an international setting
Experience with complex contracts and transactions in fast paced technology driven companies, ideally with a focus on SaaS and Cloud transactions. Experience with applicable certifications and security standards is a plus;
Results oriented, providing pragmatic solutions, adaptable to change, hands-on, self-starter able to work with incomplete information, innovative mindset and team player;
Ability to collaborate successfully with and provide leadership to cross-functional stakeholders; to work on multiple projects at the same time, in a multi-cultural, agile, diverse and high paced environment;
Excellent interpersonal skills with a (great) sense of humour, ability to listen;
Excellent written & oral communication skills in German and English are a must, other European languages a plus
Or, alternatively, if you feel that you have different skills and knowledge that make you stand out, we would be happy to have you convince us that you are who we need!
Your New Place of Work
At PTC, we do have a worldwide Flex@PTC policy that enables hybrid working models, both in the office and from remote. However, given that we have just moved into the Munich Werksviertel, we bet that you will probably want to spend quite a bit of time there, meeting and collaborating with your colleagues in person in a top-notch environment!
Currently we are seeking you for a maternity leave replacement for one of our team members. This means that the contract will be termed for approx. one or two years (depending on the duration of the maternity leave). However, as nobody knows how things will be developing over the next 1-2 years, an extension might be possible.
PTC unleashes industrial innovation with award-winning, market-proven solutions that enable companies to differentiate their products and services, improve operational excellence, and increase workforce productivity. With PTC, and its partner ecosystem, manufacturers can capitalize on the promise of today's new technology to drive digital transformation.
Why PTC
When looking for a new job, we know you are looking for something that aligns with your values, passions, dreams, and lifestyle. Our team is passionate and committed. We are driven by innovation and value our work-life balance.