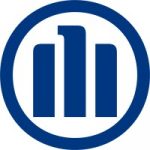 Legal Counsel (m/f/d) at Allianz SE #StandwithUkraine
Who are we?


Are you keen on driving innovation? Do you thrive in a culture of diversity, collaboration and trust? Then let's care for tomorrow. At Allianz SE, you can count on having a voice, driving innovation and change and making an impact – for us, yourself and the world. For more about Allianz SE, click here .
Who will you be joining?


Group Legal is the legal department of Allianz SE, the Holding Company of Allianz Group. Group Legal provides business-oriented legal advice to the Management Board, the Supervisory Board as well as to Group Centers, Business Divisions and Operating Entities of Allianz SE. It further assumes responsibility for legal matters that have group wide relevance or require a centralized decision-making process. Group Legal consists of around 40 people, mostly fully qualified lawyers, which are organized in different teams. The vacancy to be filled is within the team "Competition, IP/IT and Digital (CIP). The CIP team actively supports the digital transformation of Allianz Group committed to its overall purpose "We secure your future".
How can you make an impact?


Advise Allianz SE as well as Allianz subsidiaries in IT, Digital and Data Privacy law
Actively contribute to groupwide projects, esp. implementation of transformation strategy
Analyze, review, draft and negotiate internal and external contracts with focus on IT
Maintain and enhance a portfolio of standard IT contracts and support Procurement unit
Cooperate with Data Privacy, Data Analytics and Data Security units to support the business functions
Monitor and analyze legal trends and address proactively impacts on business to comply with legal, regulatory and internal requirements


What are you made of?

Minimum Qualifications:


Fully qualified lawyer with outstanding degree (two German state exams well above average, e.g. "vollbefriedigend" or equivalent European qualification)
Additional academic or technical qualification useful (MBA, LLM or doctorate degree)
Fluent business English and German
Previous experience in business related functions (e.i. Sales, Operations, Claims, Underwriting, Investment Management, Asset Management, Consulting, Product Development, Finance, Market Management, Digital / Tech etc.) is a plus.


Preferred Qualifications:


2 to 6 years relevant professional experience in IT, Digital and Data Privacy law
Strong IT skills and understanding of IT business practice
Proven team player across different cultures
Intrinsic ability to share skills and knowledge and to foster state of the art technology and innovation
Pronounced ability to work autonomously and to steer legal work-streams in IT / Digital projects efficiently and pro-actively
Preparedness to take ownership and responsibility
Strong analytical problem solving, communication, presentation and negotiation skills
Pragmatic business-oriented approach; fast perceptive understanding; quick adaptation to situations and challenges
Openness and ability to familiarize with various legal systems


Do we have what you need?
Flexible working arrangements (opportunity to work from home few days per week)
Individual and excellent career development opportunities/plans
Family friendly working environment
Health & well-being offerings
Company pension & health insurance
Multi-national, diverse and inclusive community
Opportunity to make an impact on our sustainability initiatives


Additional Information


Please submit your applications only via our online tool.
We support Ukrainian and Russian job-seeking refugees looking for a new job - your applications are welcome.
24057 | Legal & Compliance | Management | Allianz SE | Full-Time | Permanent
Allianz Group is one of the most trusted insurance and asset management companies in the world. Caring for our employees, their ambitions, dreams and challenges, is what makes us a unique employer. Together we can build an environment where everyone feels empowered and has the confidence to explore, to grow and to shape a better future for our customers and the world around us.
We at Allianz believe in a diverse and inclusive workforce and are proud to be an equal opportunity employer. We encourage you to bring your whole self to work, no matter where you are from, what you look like, who you love or what you believe in. We therefore welcome applications regardless of ethnicity or cultural background, age, gender, nationality, religion, disability or sexual orientation.
Join us.
Let's care for tomorrow.


Note: Diversity of minds is an integral part of Allianz' company culture. One means to achieve diverse teams is a regular rotation of Allianz Executive employees across functions, Allianz entities and geographies. Therefore, the company expects from its employees a general openness and a high motivation to regularly change positions and collect experiences across Allianz Group.