Archived (not relevant)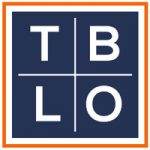 Legal Assistant
TBLO seeks a Part-Time to Full-Time Legal Assistant. TBLO specializes in business immigration. A successful candidate must have an interest in immigration law, be a team player, who has excellent planning and organization skills, attention to detail, initiative, and good judgment with a demonstrated ability to efficiently manage time. The ideal candidate would also be bi-lingual, preferably in Russian or Spanish.
Skillset will include:
Two (2) or more years of legal experience
Associate or Bachelor's degree, preferred
Strong reading and writing skills
Strong customer service skills
Ability to multitask
Excellent verbal communication skills with clients, attorneys, and other professionals
Proficiency in MS Office: PowerPoint, Word and Excel
Quick learner and someone who likes to be challenged
Ability to demonstrate teamwork/cooperation with others
Salary: DOE
If you meet the above qualifications, please send your resume: ibatrakova@batrakovalaw.com.