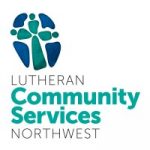 Legal Advocate/Immigration Specialist
POSITION SUMMARY: The ideal candidate will be a Department of Justice (DOJ) fully accredited representative who will play a critical role within the Legal Education and Advocacy Program (LEAP) of Refugee and Immigrant Services. This position will be responsible to provide legal and immigration support services, education, and advocacy to individuals who are seeking to adjust their legal status here in WA State.
ESSENTIAL JOB FUNCTIONS/MAJOR JOB RESPONSIBILITIES:
Act as advocate for client's needs with other legal service providers, attorneys, foreign consulates/embassies, and other government offices
Provide group information session (GIS) to respondents in removal proceeding or individual session (IS) who are non-represented.
Provide Multi-Family Group Orientations at the designated sites to family groups with cases scheduled on EOIR Dedicated Dockets.
Provide Single-Family Group Orientations to those who do not have legal representations.
Act as Friends of Court coordinator for designated cases at the EOIR immigration courts.
Conduct Know Your Right (KYR) workshops.
Review family reunification and immigration forms; provide information regarding immigration forms and options; counsel clients with immigration questions and concerns
Provide information and advocacy to clients regarding applications for adjustment of status, family reunification, other immigration forms, and immigration processing
Assist in completion of family based immigration petitions, including I-730, N-400, I-765, I-485, I-90 and etc.
Assist clients with correspondence to Immigration Services and other relevant agencies
Review and notarize certain immigration documents
Assist in program outreach, and participate/lead community education events on topics of legal importance to target immigrant populations.
Work closely with the Program Supervisor and other LEAP staff towards program success and structure to meet contractual requirements.
Maintain accurate files and detailed case notes
Manage and analyze incoming mail, including Congressional correspondence and USCIS in written inquiries, requests and final decisions
General administrative support including tracking, filing, and mailing relevant documents, applications, and notices of action; maintain immigration database, etc
Model and encourage direct, professional communication among staff members and facilitate development of a positive staff support network
Demonstrate awareness and sensitivity in the delivery of client services as it relates to the cultural and socioeconomic characteristics of the population served
Performed other duties as assigned.
QUALIFICATIONS: To perform this job successfully, an individual must be able to perform each essential duty satisfactorily. The requirements listed below are representative of the knowledge, skill, and/or ability required.
Must be a DOJ Accredited Representative.
2-3 years of relevant work experience
Familiarity with immigration and asylum law, resettlement and related challenges
Must be neat, organized, detail oriented, and accurate
Must be able to work well under pressure and be comfortable in a multicultural setting
Must be able to multitask and set priorities
Ability to manage time efficiently and work independently
Possess strong organizational skills
Must be able to work in a multicultural setting
Requires strict adherence of HIPAA standards in the office workspace to ensure client confidentiality
Bilingual in English, Spanish/Russian/Ukrainian/Swahili/French or Arabic
LANGUAGE SKILLS: Must have the ability to write memos and other basic correspondence. Ability to effectively present information and respond to questions from employees, clients, and the general public. Must have excellent communication skills with the ability to read, write, and speak English.
BENEFITS: We offer a full benefits package with options for medical and dental insurance. Vacation includes up to 2 weeks in the first year, with an increase up to 3 weeks in the second year (based on hours worked). Up to 2 ½ weeks of Sick leave for you or to take care of your immediate family (based on hours worked). 10 Paid Holidays plus 2 Floating Holidays each year. A 403(b) Retirement plan with a matching program after meeting eligibility requirements. Our Employee Assistance Program (EAP) is designed to help and support you with free and confidential counseling, financial, and support services. Mileage and expense reimbursement is also provided.
LUTHERAN COMMUNITY SERVICES NORTHWEST IS AN EQUAL OPPORTUNITY EMPLOYER AND COMMITTED TO CULTURAL COMPETENCY.
Apply Now