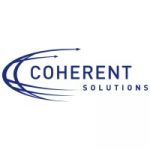 Lead DevOps Engineer (Digital Marketing sphere)
Coherent Solutions is a software product engineering and consulting company with 2200+ professionals. Headquartered in Minneapolis, USA, the company's core competencies across multiple locations worldwide include product software development, IT consulting, data and analytics, machine learning, mobile app development, DevOps, Salesforce, and more.
A team of more than 2000 skilled and ambitious Coherent Solutions employees work on high-performing distributed teams in a high-paced environment and add value to the client's businesses and products.
If you want to grow your core competencies and share your passion, we are on the same page.
Company Background
The customer is a leading software company specializes in converged TV and video advertising. Big data simplifies the process of making smarter ad decisions and optimizing digital video and TV advertising for marketers, agencies, and media companies.
Project Description
As a member of the DevOps Services team, you will be embedded into one or more of our software engineering teams to provide operational service. You will be responsible for delivering service to your assigned team and agnostic solutions to the entire Engineering organization. You will operate infrastructure and ensure all services are monitored, healthy, automated, and scalable. Tasks will range from server builds to application deployments to system troubleshooting and more. You will strive to bridge the gap between operations and development and help communicate across teams in engineering and business.
Technologies
Linux
Chef/Ansible/Terraform
AWS
Bash/Python/Ruby
Bamboo
Kubernetes
Microservice Architecture
REST API
What You'll Do
Contribute to the implementation and design of systems and networks used to operate production infrastructure with a focus on automation;
Collaborate with developers on operations-related issues, providing support and guidance;
Develop tools to monitor infrastructure and custom applications;
Troubleshoot issues across the entire stack;
Document system design and application operation procedures;
Build, monitor and tune production systems;
Job Requirements
3+ years' experience working in large-scale production environments;
Experience with AWS and physical infrastructure;
Experience with automation tools such as Chef, Terraform or Ansible;
Troubleshooting skills and experience with Linux;
Understanding of Linux, Networking, and Internet principles;
Experience in monitoring infrastructure and applications using tools like Nagios, Prometheus & Influx DB;
Programming skills in one or more scripting languages (Bash, Python, Ruby);
Experience with containers and management solutions such as Kubernetes;
Experience implementing technologies with a focus on operability, reliability, and scalability;
Level of English - from Intermediate (spoken/written);
Desired Skills
Experience with highly loaded production systems;
Experience with support services such as Consul, Zookeeper & ELK;
Experience with NoSQL solutions (Couchbase);
Experience with big data systems (EMR, Spark & Hive);
What Do We Offer
This is not the whole list of benefits. It is different depending on the country you're moving to. You can ask for details your recruiter. Here are the main benefits for all the locations:
100+ technical and non-technical trainings to develop and expand your horizons;
Internal meetings and conferences (we like sharing our expertise);
English courses (both with Russian-speaking teachers and native speakers);
Sports activities (soccer, basketball, hockey, tennis, swimming, etc.);
Corporate events (corporate parties, team building, happy hours, canoeing, etc.);
Presents for important life occasions (birthday, wedding or childbirth);
Global anniversary policy.