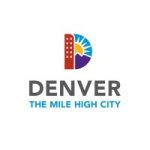 Lead Customer Service Agent: Quality Assurance – Denver International Airport
About Our Job
Denver International Airport (DEN) is the third-busiest airport in the United States and one of the top ten busiest airports in the world, connecting our community globally through flight and business. DEN is the primary economic engine for the state of Colorado, generating more than $33 billion for the region annually and employing nearly 30,000 people. At DEN, we are committed to fostering a diverse, inclusive, and equitable workplace. We celebrate individuality and uplift all races, ethnicities, gender identities, national origins, ages, abilities, religion, and LGBTQIA+ communities. We know that our diversity makes us stronger, and we strive to keep diversity, equity and inclusion at the center of all that we do.
As a Lead Customer Service Agent, you will be responsible for delivering exceptional service to customers traveling through our airport. Primary duties will include conducting customer service employee quality assurance audits. Additionally, you will support the Aviation Customer Service Supervisor team with operational duties such as scheduling breaks, developing shift bids and assisting agents and our customers in our Federal Inspection Service (FIS) facility, at the Information Booths and through our Customer Relations Center. You may also be required to provide meet and greet concierge style services to guests arriving and departing Denver International Airport.
This position presents an extraordinary opportunity for a highly motivated employee who thrives on a fast paced ever changing environment. The work of the Lead Customer Service Agent has airport-wide impact and will work with the entire airport community, internal and external business partners and stakeholders to enhance the customer experience.
Job Responsibilities will include:
Conducting in person quality assurance audits to ensure employees are exceeding expectations in their roles
Documenting quality assurance observations in Microsoft platforms and providing feedback to supervisors
Creating monthly quality assurance reports including trends and areas for improvement
Is proficient in and performs the job duties of each work unit within Customer Service (Concierge Services, FIS, Information Booths and CRC) Willing and capable to assist where needed
Serves as a resource to the Supervisors and Agents and makes recommendations for improved efficiencies
Has a heightened awareness of Customer Services policies and procedures. Makes recommendations and assists with the development or revision of such documents
In the absence of a Supervisor, conducts Daily Briefings as needed, encouraging regular communication, informs staff of relevant business issues and their impact on the organization
Resolves problems encountered during daily operations and determines appropriate solutions; promotes teamwork
Serves as a liaison with a variety of internal and external stakeholders during special events, weather and emergency situations that have an operational impact on the traveling public
Ability to make in-the-moment operational decisions to support agents including determining work priorities, position assignments and breaks. Resolves problems encountered during daily operations and determines appropriate solutions; promotes teamwork
Helps support operational communication distribution
Acts as Customer Service Representative at DEN meetings and events as needed
Conducts deliveries and maintains inventory of supplies at Information Booths
Mentor to new team members. Actively involved in training and onboarding
Performs other related duties as assigned
About You
Our ideal candidate will have experience in the customer service industry and have strong oral and written communication skills. We are looking for someone who is outcome oriented, strives to exceed customer expectations, has a positive attitude, and a focus on successful customer engagement. In addition, the ideal candidate will have the following skills and experience:
Three (3) years customer service experience working in an airline, airport, service, hotel or hospitality industry
Call center experience is a preferred
Proficiency in using Microsoft Outlook, Microsoft Word, Microsoft Excel.
Strong oral communication skills
Bilingual - German, Spanish, French or Russian is a plus
Availability requirements:
Schedule flexibility, with the ability to work evenings, weekends and Holidays.
Position participates in operational shift & vacation bid.
Availability to extend and change shifts with short notice based on unusual/emergency operations.
If weather conditions warrant or an emergency crisis occurs employees can be required to work extended hours of shifts.
We realize your time is valuable so please do not apply if you do not have at least the following required minimum qualifications:
Education: Graduation from high school or the possession of a GED, HiSET or TASC Certificate.
Experience: Four (4) years of customer service work for airlines, call centers, hospitality, ground transportation, or related industries.
Licensures/Certification(s): By position, requires a valid Driver's License at the time of application.
Equivalency: Additional appropriate education may be substituted for one (1) year of the minimum experience requirements.
FBI Background Check:
FBI criminal background check is required for all positions at Denver International Airport (DEN). Employees are also required to report any felony convictions and/or moving violations to maintain this clearance and be eligible for continued employment. By position, a pre-employment physical/drug test may be required.
Snow / Emergency Duties:
Denver International Airport is a 24/7/365 team operation. If weather conditions warrant or an emergency crisis occurs, all DEN employees can be required to work extended hours and/or shifts.
About Everything Else
Job Profile
CC3226 Aviation Customer Service Agent Lead
To view the full job profile including position specifications, physical demands, and probationary period, click here.
Position Type
Unlimited
Position Salary Range
$20.90 - $31.35
Starting Pay
Based on Education and Experience
Agency
Denver International Airport
Assessment Requirement
Customer Service Agent: Non-Compliance
The City and County of Denver provides equal employment opportunities to all employees and applicants for employment without regard to race, color, religion, national origin, sex, sexual orientation, gender identity, national origin, disability, genetic information, age, or any other status protected under federal, state, and/or local law.
For information about right to work, click here for English or here for Spanish.