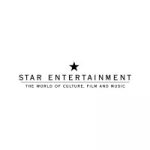 Lawyer
The World of Culture, Music and Film is looking for a lawyer/legal officer in the field of culture film and concerts.
Your Profile:
You have a legal education and are a fully qualified lawyer.
You have a strong online affinity and a keen interest in related legal topics.
You do not lose your head or your sense of humour even in hectic times.
A very good command of English is essential, German would be a huge asset and any other language skills are a plus.
Working experience as a lawyer is essential.
Communication and negotiation skills.
A network of national and international relationships to venues and promoters.
Structured and reliable workflow/ ethic.
Familiar with concert or film production, trademark law and marketing.
Experience with contracts and negotiations.
A specialization in the following areas is advantageous:
Damage to reputation
Online law
Trademark law
Concerts and/or film
What we offer:
Interesting projects
A dynamic and international team
International environment
Possibility to travel
About Star Entertainment:
Star Entertainment is an international production company, operating since 1999 in the fields of film, live entertainment, culture and philanthropy. In the area of film, Star started with minor investments in "Shaft" and "Mission Impossible II" and has produced films with the likes of Richard Curtis and Oscar-wining talent. Václav Havel honored "Letter to Anna" about the murdered Russian journalist Anna Politkovskaja. Among the most reknown cultural projects were contributions to Bob Geldof's "Live 8", the creation of "The Wall Museum" in Berlin and installations with Ai Weiwei. Concerts range from operas and musicals to film orchestra concerts on themes such as Harry Potter, The Lord of The Rings and Hans Zimmer. Star has hosted the likes of Sting, Liza Minelli, Bryan Adams, Anna Netrebko, Lang Lang, Bono, Roger Waters and Arcade Fire. In the field of philanthropy Star Entertainment has produced the annual Cinema for Peace Gala since 2002, created "Sports for Peace" with Muhammad Ali and Nelson Mandela as well as "Help Haiti Home" for Sean Penn, enabling charitable organizations to raise in total more than 50 Mio USD.
Please send us your CV through Linkedin and let us know your earliest possible starting date.
We are looking forward to your compelling application!
To apply for this job please visit LinkedIn.