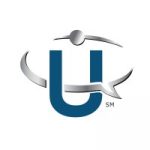 Language Interpreters Needed – 200 Languages & Sign Language! Make $25 – $80 + an hour!
Hiring

Freelance Interpreters & Translators who can read, write, and speak in a foreign language as well as English.
Freelancers with Universal Language Service, Inc. provide In-Person and/or Remote (Telephonic, Video, Document Translation) interpretation and/or translation services for over 200 Languages including Sign

Language!
Residents of Washington, Oregon, Idaho, Wyoming, or Montana States who are eligible to work in the US.

Highlights of Interpreting:
Make $25 - $80 + an hour!
Choose where you work!
Work as many hours as you choose!
Work independently as a freelancer!
Help your community!

Over 200 languages are in demand including American Sign Language! We invite you to explore an exciting freelance career in the world of language services, and one of the fastest-growing professions in the US!
Languages In Demand


Afar Afghani Afrikaans Akan Albanian Amharic Arabic Armenian Ashanti Assyrian Awadhi Azerbaijani Bahnar Balochi Bambara Bantu Basque Belarusian Bengali Bikol Bosnian (Serbo-Croatian) Bulgarian Burmese Buryat Cambodian (Khmer) Cantonese CART (Real-Time Captioning) Catalan Cebuano Chaldean Cham Chamorro Chaozhou (Teochew) Chavacano Cherokee Chin (Burmese) Chuukese Croatian Czech Danish Dari Dinka Dioula Duala Dutch Dzongkha Esan Estonian Ewe Falam (Chin) Farsi (Persian) Fijian Finnish Flemish Fon French French Creole Fukienese Fula / Fulani Fuqing (Fuzhou) Ga Gaddang Gan Georgian German Greek Gujarati Haitian Creole Hakha (Burmese) Hakka Hausa Hebrew Hiligaynon (Ilonggo) Hindi Hmong Hubei Hungarian Ibanag Icelandic Igbo Ilocano Indonesian Italian Japanese Jarai Javanese Jin Jola Kapampangan Karen Kashmiri Kazakh Kejia (Hakka) Khariboli Kiche Kikuyu Kinyarwanda Kirundi Korean Kosraean Krio Kucha Kurdish Lao Latin Latvian Lingala Lithuanian Luganda Luxembourgish Maay Maay Macedonian Malay (Malaysian) Malayalam Maltese Mam Mandarin Mandinka Marathi Marshalese Meskhetian Mien Min Mixteco Alto Mixteco Bajo Mizo Moldovian Mongolian Nandi Nepali Norwegian Nuer Oriya Oromo Palauan Pangasinan Papiamento Pashto (Pashtu, Pushto) Persian (Farsi) Pingelapese Polish Ponhpheian Portuguese Punjabi Quechua Romanian Russian Russian Sign Relay Samoan Serbo-Croatian (Bosnian) Shanghainese Sichuan Sicilian Sign (ASL) Sign Relay Sindhi Sinhala Slovak Slovene Somali Soninke Spanish Spanish Sign Language Sudanese (Arabic) Suzhou Swahili Swedish Tactile / Blind & Deaf Tagalog Taishanese Taiwanese Tamil Telugu Thai Tibetan Tigrinya Tongan Toucouleur Trique Turkish Turkmen Twi Ukrainian Urdu Uzbeck Vietnamese Visayan Waray Waray Welsh Wolof Wu Xiang Yiddish Yoruba Zulu And many more!!!
About Us


Universal Language Service has been contracted by the State of Washington, Health Care Authority (HCA) to facilitate Face-to-Face Spoken Language and American Sign Language (ASL) Interpreter Services in accordance with its authority under chapters 39.26 and 41.05 RCW.
Service area includes the State of Washington, border cities in Oregon and Idaho State.
Universal Language Service is a premier Interpreter and Translator referral agency serving the United States since 1995. We are an industry leader and the biggest language referral vendor in the State of Washington, offering experienced certified professionals and coordinating on average 2,000,000 language requests annually.
Our staff is dedicated to building a long-lasting business partnership by providing quality services, flexibility, and dedicated support that our clients can depend on 24 hours a day 7 days a week, 365 days a year. We do administrative work for our Service Requesters and Interpreters including customer service, scheduling, billing, tax reporting, compliance resolution, sales and marketing.
In the workplace we value honesty, diversity, integrity and equal opportunity for everyone. Our team members have different ethnic, religious and political backgrounds, but we are all united to serve our community and our clients.