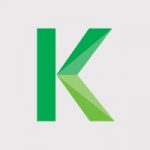 Language Interpreter
Attention all language enthusiasts! A prestige recruitment agency. is seeking talented individuals with a knack for communication and a passion for languages. We're thrilled to offer you a remarkable work-from-home opportunity as a Language Interpreter!
Responsibilities:
✅ Dive into exhilarating telephone and video calls, serving as a language interpreter.
✅ Bridge the gap between individuals with limited English skills and representatives from diverse industries such as Healthcare, Insurance, Financial, Law Enforcement, and more.
✅ Make an impact by fostering clear and meaningful communication within the community.
Qualifications:
✅ Fluent in one of the following languages (besides English):
Romanian, Karen, Norwegian, Danish, Haitian, Japanese, Korean, Mandarin, Pashto, Russian, Sorani, Thai, or Ukrainian.
✅ Masterful in English as well, ensuring smooth language transitions.
✅ A bonus if you possess knowledge of medical terminologies.
✅ Must be 18 years or older to embark on this thrilling language journey.
✅ Ready to commit a minimum of 30 hours per week with no planned absences for the first 450 hours.
✅ Legally authorized to work in Canada and reside within its borders.
✅ Create your own quiet and secure work oasis at home.
✅ Stay connected with a stable internet connection and a trusty smartphone.
If you're passionate about making connections, breaking down language barriers, and working remotely, we want to hear from you! Send your resume to chrb158@kellyservices.com and unlock an extraordinary career opportunity as a Language Interpreter.
Don't miss out on this chance to be the voice that brings clarity and understanding to those in need. Join our vibrant team today and embark on an exciting journey as a Language Interpreter! #LanguageInterpreter #WorkFromHome #CareerOpportunity
To apply for this job please visit LinkedIn.