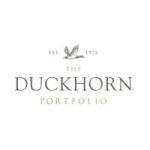 Kosta Browne Full-Time Concierge
The Duckhorn Portfolio is North America's premier luxury wine company. We were established in 1976 by Dan and Margaret Duckhorn. Today, our portfolio features some of North America's most revered wineries, including Decoy, Paraduxx, Goldeneye, Migration, Canvasback, Calera, Kosta Browne, Greenwing and Postmark.
The Kosta Browne Concierge is responsible for guiding our members through their hospitality experience from start to finish. They actively work to develop and maintain relationships across wine and hospitality industries working with concierges, travel services, private event coordinators, restaurants, chefs, sommeliers, and other wineries.
What We Will Ask You To Do
Be dedicated to crafting personal experiences for each guest, creating memorable moments through careful attention to detail, advanced preparation, and consistent follow-up
Ensures smooth daily operations, communicates effectively, graciously accommodates all guests, and displays a positive attitude.
Assist with the planning and execution of winery experiences with a focus on member communications
Cultivate member relations via regular communication, providing detailed notes, and frequent follow-up to KB Member Services
Work closely with Hospitality Operations Manager to assist members in travel plans, including making recommendations for and connections with local hotels, restaurants, and activities in the area
Assist in administrative tasks as they relate to the Visitor Center
Support the hospitality program by hosting guests at the winery as needed and supporting the Estate Host team in the daily activities of the Visitor Center
What You Will Need
Exceptional customer service and interpersonal skills
Professional communication skills, both written and oral
Experience engaging in regular customer service correspondence
Excellent attention to detail and ability to anticipate customer needs and react appropriately
Microsoft Office including Word, Excel, and Outlook
Preferred knowledge of local wineries, luxury hotels, and fine dining restaurants with a focus on the town of Healdsburg, Russian River Valley, Sonoma Coast, and personal contacts
1+ years' experience in hospitality, preferably with a luxury wine brand, in fine dining, or in a public facing role
Flexible schedule that includes weekends, and occasional evenings, and holidays
What We Will Provide
Health benefits for you and your family, including medical/dental/vision (with a competitively priced employee contribution to premium), and disability, life, & pet insurance.
Paid time off and 10 paid holidays
401(k) plan where we invest 10% of your wages every year for your retirement at no cost to you, subject to management discretion.
A diverse team of coworkers that care about each other in a fun, exciting work environment
A company that promotes from within, provides great training and a generous tuition reimbursement program
Hourly Range: $23 - $28/hr DOE