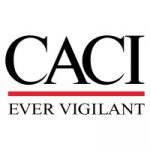 Korean Part-time/On–Call Language Instructor
Job Category: Language Services
Time Type: Part time
Minimum Clearance Required to Start: NACI
Employee Type: Part-Time On-Call
Percentage of Travel Required: Up to 10%
Type of Travel: Continental US
CACI is looking to add a Korean professional to our diverse team of instructors!
If you are working or aspiring to work in today's United States Intelligence Community...NOW is the time to join CACI National Security Solutions! The Intelligence Solutions Team has an immediate opportunity for part-time/as-needed Russian Language Instructors to participate in our as-need Korean Training events which take place in San Angelo, TX.
Duties And Responsibilities
Deliver foreign language training using Government- or Contractor-provided documentation, including assessment plans, instructor guides and student materials;
Tailor approaches in accordance with student learning styles and strategies;
Work as part of a teaching team, as required;
Interact with course developers, curriculum managers, Government instructors, and Contractor instructors to assist with design and implementation of training;
Use basic classroom technology to include audio/video/DVD components, and computer applications, such as Microsoft Office;
Provide constructive feedback on student progress to the Government. All learning assessments correlate with or directly support unit/topic/course objectives;
Deliver instruction via interactive synchronous and asynchronous learning activities;
Ensure all course delivery meets standards in ADET Instruction I-04;
Teach ISO-Immersions;
Use classroom technology such as SmartBoard/Symposium and Blackboard; and
Supplement instruction with contemporary authentic material.
Required Qualifications
B.A./B.S. from any accredited college or University (See "In Lieu" statement below)
Speaker with native capability in reading, listening and speaking in the standard form of the language to be taught and a minimum ILR proficiency level 2 in reading, writing, speaking and listening in English
Five years experience teaching adult language education and methodology.
In lieu of the Bachelor's Degree, an additional four years of directly related experience teaching language to adults may be substituted;
Six months experience using appropriate language fonts, keyboards, and language training software.
What We Can Offer You
We've been named a Best Place to Work by the Washington Post.
Our employees value the flexibility at CACI that allows them to balance quality work and their personal lives.
We offer competitive benefits and learning and development opportunities.
We are mission-oriented and ever vigilant in aligning our solutions with the nation's highest priorities.
For over 55 years, the principles of CACI's unique, character-based culture have been the driving force behind our success.
Physical Demands
Normal demands associated with an office environment. Ability to work on computer for long periods and communicate with individuals by telephone, email and face to face. Some travel may be required.
Company Overview: At CACI, you will have the opportunity to make an immediate impact by providing information solutions and services in support of national security missions and government transformation for Intelligence, Defense, and Federal Civilian customers. CACI is an Equal Opportunity/Affirmative Action Employer. All qualified applicants will receive consideration for employment without regard to race, color, religion, sex, sexual orientation, gender identity, national origin, disability, status as a protected veteran, or any other protected characteristic.