Archived (not relevant)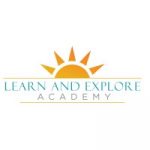 Kindergarten Lead Teacher
About Us
Born out of a desire to add meaning and understanding in the classroom, Learn And Explore Academy – a brand new non-public, Gifted & Talented, Kindergarten through grade 5 elementary school – makes learning relevant by placing academics within the context of issues and circumstances from the world around us. This contextual instructional approach is the driving force that empowers students to dig deep, ask questions, and develop an enthusiasm and a love of learning. Leveraging a curriculum that is multidisciplinary and integrated, we blur the boundaries between subject areas in a way that develops the skills necessary for success in the 21st-century.
The Role
Learn And Explore Academy is looking for an incredible Kindergarten Lead Teacher to join our team for the 2023-2024 school year! Lead Teachers collaborate with their grade level teams by delivering engaging and rich lessons created from research-based, standards aligned curriculum.As a Lead Teacher, teachers teach all core subjects, including reading, writing, math, science, and social studies. Our multidisciplinary, integrated approach inspires and develops a love of learning in students by having them solve exciting problems and work on projects that link their academic and technical classes to authentic real-world themes.
What's Expected
In the same way that we hold our Explorers (what we call our students) to high expectations, so do we for our teachers. This is done in a very purposeful way with specific standards that we apply to all of our teachers:
Acquire knowledge of each student, and demonstrate knowledge of student development and learning to promote achievement for all students.
Know the content for teaching and planning instruction that ensures growth and achievement for all students.
Implement instruction that engages and challenges all students to meet or exceed the learning standards.
Work with all students to create a dynamic learning environment that supports achievement and growth.
Use multiple measures to assess and document student growth, evaluate instructional effectiveness and modify instruction.
Demonstrate professional responsibility and engage relevant stakeholders (families, co-teachers, service providers, etc.) to maximize student growth, development, and learning.
Set informed goals and strive for continuous professional growth.
Skills and Characteristics
Strong instructional and classroom management skills.
High level of personal organization and planning.
Team player: maturity, humility, strong work ethic, follow-through, sense of humor, willingness to respond positively to feedback and a growth mindset.
Strong belief in the Learn And Explore Academy mission and educational model.
Mastery of and enthusiasm for subject matter.
Educational Background and Work Experience
Two years of classroom teaching experience preferred with a proven record of high student achievement.
Bachelor's degree in Education or related field with a GPA of at least 3.0 from a competitive college or university; Master's degree preferred.
Passionate about the development and well-being of children
Excellent verbal and written communication skills
Prepared ability to pass criminal background checks
Strong knowledge of educational technology tools
Effectively plan, organize and implement educational activities
Demonstrable record of making decisions on behalf of children with their well-being the top priority
Compensation
Our salaries are highly competitive and based on an individual's skills and experiences relevant to the role. Additionally, we offer a comprehensive benefits package. Starting teachers salaries range from $60,000-$70,000, based on experience. Teachers receive funds for supplies and materials as well as a laptop computer.
Learn And Explore Academy is an equal opportunity employer and an organization that values diversity. People from all diverse backgrounds are strongly encouraged to apply. Russian language proficiency is a plus.