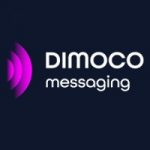 Key Account Manager (f/m/d) | Division Wholesale
DIMOCO Messaging provides multifunctional reliable messaging solutions for global aggregators, mobile operators, and enterprise clients. As a local hero with global scale, we believe in direct relationships with customers and partners while offering a carrier-grade platform for worldwide message delivery.
DIMOCO Messaging is looking for a Key Account Manager to join our Wholesale team and help us continue to grow our business.
Key Account Manager (f/m/d) | Division Wholesale
Your mission:
As the Wholesale Key Account Manager, you will be responsible for managing the relationship and increasing cooperation with Wholesale key partners and clients. In this position you will work with some of our most important clients and with different teams across the company, especially with Procurement, MNO team, Legal, Administrative and Technical support.
Our ideal candidate is highly motivated and already has sales/trading experience in the A2P SMS industry. You have demonstrated expertise in leveraging client relationships and leading complex negotiations to successful outcomes. Strong analytical and communication skills, as well proactive sales approach are essential to ensure the overall alignment of company targets.
Your new role:
Maintain, develop and increase cooperation and relationship with existing clients and partners
Having full responsibility for some of our Key Accounts from the Sales perspective (client relationship and trust, offers, prices, escalations, making sure everything is running smoothly)
Active selling of our existing product portfolio and cooperation with internal teams to constantly develop the company's portfolio
Work together with the procurement team on establishing and maintaining trading deals with key partners
Active monitoring, forecasting and managing of wholesale prices, targets and achievements
Achieving yearly agreed margin and revenue goals
Visiting partners and industry events
Your skills:
You are a confident and empathic self-starter that thrives at building relationships with partners and internal team members
You are a responsible and reliable individual, ready to take full responsibility for dedicated Key Accounts
Strong verbal and written communication skills help you excel in your role
Our requirement is a minimum 2 years' experience in sales/trading role within the A2P SMS industry
You have a good understanding of the industry trends, key players and overall knowledge about global markets
With your proactive sales mindset you have the ability to overreach goals
Experience with different platforms, testing and general understanding of the different routing options is beneficial
International experience and motivation to work in a global and multicultural industry and team
Languages: Business English proficiency is a must. Any other language is a large benefit (French, Italian, Spanish, Russian, Chinese, …)
DIMOCO's promise:
Ideally the employment will take place in Austria (we are ready to support you with visa and whole documentation). If not possible, employment can take place through our companies in Germany, Spain, Serbia or Liechtenstein (residency or valid working permit in one of these countries is a requirement)
We offer a secure job in a rapidly growing company
We foster good team spirit and an excellent company culture
We provide a healthy work-life balance and the opportunity to work remotely
We pay a fair salary in combination with an attractive bonus model
Due to legal reasons, we are obliged to disclose the minimum salary according to the collective agreement for this position, which is € 35,784.00 gross per year. However, our attractive compensation package is based on market-oriented salaries and your experience and is therefore significantly above the stated minimum salary.
One application – a billion opportunities!
We are looking forward to your online application: dimoco-messaging.com/job-key-account-manager/
DIMOCO Messaging GmbH
Kerstin Günes
Junior HR Business Partner
Campus 21, Europaring F16/402
A-2345 Brunn/Gebirge
T: +43 664 88 350 604
W: dimoco-messaging.com/career/
Please note we will not accept any candidate profiles sent unrequested and unsolicited by recruiting agencies. We collaborate with preferred providers based on framework agreements and will not pay any fees to recruiting agencies without an agreement. Should we receive a candidate profile from a recruiting agency with which there is no framework agreement, and should the respective candidate be considered or hired, this will not entitle the recruiting agency to claim payment or fees.