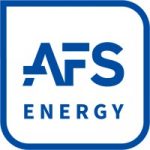 Junior Sales Trader Eastern Europe | AFS Energy
Junior Sales Trader Eastern Europe | AFS Energy
Is resourceful your middle name? Are you able to sell sand on a beach? Do you have an untamable appetite to learn and be the best in what you do? Then join us at AFS Energy as a Junior Sales Trader. We are looking for entrepreneurial individuals who have their eyes on the price all the time, are target orientated and driven to constantly learn and improve. At the end of the day, does the rush of closing a deal, providing a client with the best service, and coming up with innovative solutions appeal to you? Then this is the opportunity you are looking for!
Who are we?
AFS Energy is an international-oriented scale-up in the heart of Amsterdam. We deal with opportunities and developments in Renewable Energy every day. More and more organisations are striving to reduce their emissions. AFS Energy is one of the leading players in Europe supporting these organisations to achieve their goals. AFS Energy does this by offering procurement, market access, and advisory services in a range of environmental markets. For example, by switching to renewable energy (green electricity or green gas) and stimulating CO2-reducing projects. There are endless opportunities to make the world more sustainable and we are keen to take up that challenge!
We are always on a mission to make our ideas, products, and opportunities a top success. Our Energy team consists of a group of ambitious and entrepreneurial advisors, analysts, and traders. We are continuously looking for new products, markets, deal opportunities and advisory services to better support our clients. The team is also involved in the more complex transactions such as product swaps, (corporate) energy purchase contracts and cross border trading. We excel at creating products and solutions which have an added value to companies all around Europe involved in renewable energy.
Enough about our business, curious about our culture? We are a young, dynamic, and passionate team. We need someone who's thrilled by Renewable Energy as much as we are. At AFS Energy, we believe success is best when it's shared. Sounds amazing right?
What do we expect?
Bachelor's degree or higher
You are fluent English, Polish + one of the following languages: Ukrainian or Russian
You are full of ambition, drive, and passion to succeed
You can convince (y)our clients with ingenious propositions and ardent arguments
You want to be the best; negotiation is your middle name and will never give up till you succeed
You are eager and curious to learn about the products
You will challenge us and work together with us in improving our team
You are independent, but also a strong team player
What do we offer?
A unique workplace. No really. Namely on the Stock Exchange floor in the centre of Amsterdam
A brand-new full-time role in a fast-growing organisation
Working in an awesome, ambitious, and driven high-performing team
An organisation where there is room for your refreshing ideas, talent development and growth and where your input is greatly valued
The guarantee that you will be treated to a fun activity or event almost every month, as team bonding is very high on the priority list at AFS Energy
Energetic and friendly colleagues from all over the world
Bi-annual performance-based bonus scheme. Reach for the stars!
27 days off per year
Depending on where you live, a NS business card or a VanMoof bicycle
Free inhouse fitness
Oh yes, and a competitive salary!
Get in touch!
Are you ready for a new challenge and do you want to become a member of this motivated team on the Amsterdam Stock Exchange? Please send your resumé through the application link. For further questions contact Simone Albinus, Corporate Recruiter by e-mail s.albinus@afsgroup.nl or call +31 (0)6 - 13082266.
Invited for an interview?
1st round: Job interview with one of our Corporate Recruiters
2nd round: Job interview with the hiring manager
3rd round: Job interview with one of your future colleagues
4th round: Job interview with the Head of Energy
Job offer
We are happy to recruit our AFS colleagues by ourselves. We do not need help from external parties. If we receive resumes from unaffiliated recruitment agencies, we reserve the right to contact the persons involved directly and treat candidates as regular candidates.