Archived (not relevant)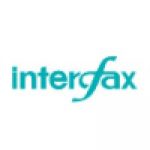 Junior Sales Manager
Interfax Europe is looking for an ambitious Junior Sales Manager to join our growing Corporate Risk and Due Diligence team in London. This is a New Business sales role based on a base salary and commission.
Our products and services are currently used by major corporates, tier 1 financial organisations, global law firms, government agencies, as well as the world's largest risk advisories who use the company's solutions for business intelligence, regulatory compliance, corporate due diligence, investigations, financial crime prevention, KYC and more.
This is an opportunity for excellent industry learning and growth where your contribution will make a real difference.
About the role:
•Acquire, maintain and expand thorough knowledge of the company's Corporate Risk & Due Diligence solutions, competitive landscape, market and industry trends.
•Strategically prospect, develop and close new business through outbound sales efforts.
•Manage effectively all aspects of the sales process, qualifying and maintaining a strong pipeline to ensure sales goals are being achieved on a monthly basis.
•Effectively position the services to clients through initial phone conversations, online demonstrations and face-to-face meetings.
•Maintain continuous communication with senior team members regarding opportunities, challenges and overall account status.
•Represent Interfax at industry conferences and events.
•Organise, manage, and report sales opportunities' progression using the CRM tool.
•Based at our office in the City of London (Hybrid Work Model)
About you:
•Experience working within the Risk Intelligence / Business Information space is preferred.
•Have a good understanding of business risk and due diligence services.
•Fluency in Russian is preferred, but not essential.
•Exceptional communication and negotiating skills, customer-focused mindset and a professional attitude.
•High level of initiative and self-motivation, pursues everything with drive and a determination to fulfill tasks.
•Supportive and flexible team player.
We offer a competitive salary and will be reviewing applications as they are received. Please send cover letter with CV to us by completing the application form below.