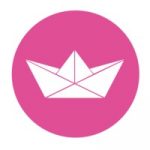 Junior Sales Executive – New Markets – M/F/NB (Internship)
About
⛵ Join our team!
Click&Boat is the leading European boat rental platform and a fast-growing company.
Our main objective is to make boating accessible around the world and to provide private and professional boat owners with additional income from boat rentals.
We have achieved over 100 percent growth annually since our conception in 2013. Not to mention, we have also acquired three companies in three different European countries (Spain, Germany, and France) in only two years. After acquiring Nautal, Oceans Evasions, and Scansail, Click&Boat now has three powerful brands to work with.
This year, we are more equipped than ever to achieve our goal of becoming the number one boat rental service by strengthening our position in Europe. In 2022, our growth has been powered by an incoming major equity fund and the world's largest boating marketplace. So far, we are opened for business in more than 50 countries and 600 destinations, and we are going to keep growing!
Have we kept your attention? Well, we are also a buoyant and diverse team of more than 200 employees from 20 different countries.
Our headquarter is based in Paris on a barge moored on the Seine River, and we also have offices in Lorient, Marseille and Hamburg!
Our Barcelona office is a 15 minutes walk from the sea in the heart of the Poblenou district, in a modern coworking space in contact with several other flourishing startups, and with a rooftop with a view over the Sagrada Familia.
Sounds good? We'd love for you to join us! With a rapidly growing company and a super work atmosphere; it's not a coincidence that we have been awarded the "Happy at Work!" badge.
Job description
💪 Team:
You will join the Sales team of Click&Boat, an international business unit composed of about 40 people all throughout the year and supported by seasonal employees during the summer.
In Click&Boat, there are 3 main operational Business Units:
Supply: which deals with boat owners and make sure the boats available on our platform generate revenues with the highest quality of service.
Sales: which deals with tenants and supports them all along a booking process, from quotations to closing the deal.
Customer Care: which is responsible for solving any issues that may happen as soon as the Sales team close a booking with a tenant: before, during and after the trip.
You will also closely work with Finance Operations Team.
The Sales team is managed by Adelaide, VP of Sales, as well as two Heads of Sales, Esteban and Edoardo and divided in markets, each led by Country Sales Leads.
As part of your missions, you will join the English and New Markets team led by Natalia, and will report directly to her.
You will work daily with your Sales colleagues and with colleagues from the other operational business units of Click&Boat.
🚀 Missions:
Your missions will be paced by the business seasonality and will be divided as follows:
Take care of the clients from New Markets: understand their needs and follow them throughout the booking process until closing the deal. You will get a monthly sales objective to reach;
Always on the lookout for the best matching offers for the clients and negotiate the best rates;
Provide customers with all information related to their booking;
Ensure full client satisfaction and customer loyalty.
To ensure the continuity of our services, we work one Saturday a month during the high season.
Duration: ASAP to end of August
🎉 Why should you join us?
A summer internship that combines every ingredient for you to have a successful experience:
To join an intense, learning and rewarding experience, at the heart of a scaling up startup: you will discover all aspects of the essential role of Sales Executive, and the dynamic of a marketplace platform, while being close to users and expanding your nautical knowledge.
You'll join a dynamic and international team, enabling you practice to daily several languages with your colleagues and customers.
You'll be able to join a fast-growing company, with high ambitions and ready to become the number one boat rental platform worldwide.
To work in a modern coworking based in Poblenou, with big rooftop with view over the Sagrada Familia.
Competitive salary: 800€ fix gross per month and 200€ gross as monthly bonus based on clear KPIs.
Perks: 1 day off offered per month, extensive internal training, lunch vouchers (Cobee), gym partnerships (Andjoy), breakfast every Monday morning, afterworks and team building activities offered.
Preferred experience
You are a student or recently graduated, and you've had at least one previous customer-facing experience;
You are a proficient English speaker, being fluent in a second language (Greek / Polish / Russian / Portuguese) is a plus;
You are an excellent commercial, client satisfaction is your main source of motivation;
You enjoy being in contact with clients by phone or emails and you are ready to close deals and negotiate the best fares;
You are a challenge seeker and a source of proposals;
You are a team player who inspires trust, ready to take initiatives and battle for user satisfaction;
You are interested in start-up environments; you are proactive and ready to share your ideas to improve our services;
If you're interested in Click&Boat product, and in the boating industry it's of course a plus 😉
You want to flourish in a growing scale-up and be a part of a young and international team? Join us!