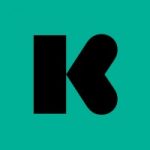 Junior Payments Specialist – English/Russian
Description
Kenvue is currently recruiting for:Junior Payments Specialist - English/Russian
This role will be part of the Enterprise Business Solutions (EBS) in the procurement pillar. The EBS organization provides best-in-class, cost-effective financial, compliance, procurement, and enablement solutions to our Operating Companies around the world. This position reports into EBS Operational Lead and is based in Prague, Czech Republic, at the moment we operate under a bybrid model between your home and office.Who We AreAt Kenvue, we realize the extraordinary power of everyday care. Built on over a century of heritage and rooted in science, we're the house of iconic brands - including NEUTROGENA®, AVEENO®, TYLENOL®, LISTERINE®, JOHNSON'S® and BAND-AID® that you already know and love. Science is our passion; care is our talent. Our global team is made up with 22,000 diverse and brilliant people, passionate about insights, innovation and committed to deliver the best products to our customers. With expertise and empathy, being a Kenvuer means to have the power to impact life of millions of people every day. We put people first, care fiercely, earn trust with science and solve with courage and have brilliant opportunities waiting for you! Join us in shaping our future-and yours. For more information, click here.
What You Will Do
The Junior Payments Specialist is mainly responsible for the timely and accurate end-to-end payment processing for the countries being serviced by Global Services. He/ She will ensure all payment activities are executed within the aligned Service Level Agreements (SLAs), compliant to globally defined processes and have an effective quality management process in place.
Key ResponsibilitiesAccurate and On Time Payment Processing:
Generate and review payment batch/runs
Create payment files (manual or electronic)
Review and verify payment files
Reconcile Payment Batches and reports
Verify batch file against vendor/bank reports
Work with banks and end users, third party vendors, suppliers on payment discrepancies
Coordinate with Treasury on funding and disbursement processes
Stakeholder Management/Customer Service/L3 Helpdesk Escalation
Deliver service excellence and maximize customer service satisfaction
Identify, resolve and communicate critical user support issues in a timely manner.
Execute Voice of the Customer (VOC) action plan from different stakeholders
Maintain professional attitude during service delivery and resolution of issues
Ensure proper and timely escalation of issues so that they are resolved to meet internal and external expectations
Receive, analyze, and resolve procurement process inquiries and disputes that cannot be resolved by Level 2 helpdesk support
Implement communication plans, change management frameworks, and support change management integration activities
Quality Management
Ensure issues are properly documented, prioritized, tracked, and resolved within the Service Level Agreements (SLA)
Perform root cause analysis on recurring and/or quality issues
Identify action plan for quality improvement
Work with Third Party Service Providers and different business functions for action planning and execution
Participate in Daily Management Systems to assess capacity, issues and focus areas
QualificationsWhat We Are Looking ForRequired Qualifications
Academic background: Appropriate University/bachelor degree qualification is essential. A recognized qualification in procurement or R2P process would be considered an asset
Experience: Required years of related experience: 1-3 Years
Languages: Fluent in English and Russian
Desired Qualifications
Demonstrated proficiency with Procurement & Finance/Accounting processes (Requisitioning, PO, Invoicing, General Ledger)
Must have demonstrated experience with data analysis.
Strong written and oral communication skills with the demonstrated ability to interact with various levels of the organization.
Strong MS Excel, PowerPoint, and Word skills.
What's In It For You
Competitive Benefit Package
Paid Company Holidays, Paid Vacation, Volunteer Time, Summer Fridays & More!
Learning & Development Opportunities
Employee Resource Groups
Kenvue is proud to be an Equal Opportunity Employer. All qualified applicants will receive consideration for employment without regard to race, color, religion, sex, sexual orientation, gender identity, age, national origin, or protected veteran status and will not be discriminated against on the basis of disability.