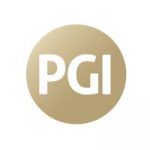 Junior Digital Investigations Analyst – Russian
PGI are looking for a Junior Digital Investigation Analyst who is fluent in Russian.
PGI's Intelligence team specialises in social media intelligence and has grown its expertise over the past decade, supporting both large social media platforms and governments with granular and complex threat assessment. Our SOCMINT team combine exploitative technology with deep expertise that covers a comprehensive range of social media and online infrastructure, and the behaviours and intents of those who use them.
Responsibilities will include but not be limited to:
Monitoring and mapping disinformation campaigns
Identifying, tracking, and attributing state-sponsored influence operations
Monitoring and identifying hostile threats and coordination of real-world violence
Investigating human rights abuses and political violence
Researching hate speech and disinformation across the corporate and government sectors
The ideal candidate will have:
The mindset of an investigative journalist - a curious and persistent investigator ready to dig into niche areas
An interest in open-source investigations
Knowledge of social media information exploitation techniques
Willingness to innovate when existing methodologies fail
Fluent in Russian
Why join us:
A diverse and challenging workload across multiple complex projects and investigations
A collaborative and supportive team at the forefront of this sphere
Clients who get what we do and offer us genuine innovation opportunities
Niche training to support niche skillsets
To apply for this job please visit LinkedIn.