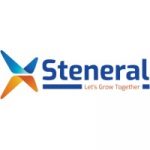 Job Opening for Network engineer – Dallas, TX
Hi,

Please find attached Job Description. If you are interested please do share with me your updated resume or call me on "+1 3026017375".

Job Title:-
NETWORK ENGINEER
Work Location:-
Dallas, TX

Duration: 12 month

Work Authorization:- Citizen, GC


Friday remote, rest onsite
Must be local to Dallas
W2 candidates only
What We Need

Resumes that tell a story! What did you actually do with the routers/switches. Did you help design or implement,,, not just monitored
Doesn't want to see resumes that look like "alphabet soup" and just list out a ton of devices in the NOC
Wants to make sure that their communication skills are 10/10
Confirm that the candidate WANTS to convert to a fulltime role with MK down the road

Top skills again
CCNA
CISCO routers, switches expertise
Firewalls (ideally Palto Alto)
Wireless and Cloud expertise would be GREAT!

TOP THINGS THAT ARE MUST HAVES

CCNA Cert
CISCO Router, switches exp
CISCO ACE Data Center Infrastructure

We are seeking a Network Engineer that possess LAN/WAN Routing and Switching Knowledge but also has a specialization in Palo Alto Firewalls
Client is looking for an experienced Network Engineer with strong Route/Switch and Firewall Administration experience. This role will be part of Global Network Team, delivering architecture, implementation, and support services to the Enterprise's global network. Managing and supporting major components including but not limited to:
Cisco Systems routers, switches, WLC and wireless devices
Cisco ACI Data Center Infrastructure
Palo Alto Networks Firewalls and Cato Networks SASE/SDWAN branch infrastructure
Aruba Wireless and ClearPass Network Access Control (NAC)
F5 Load-Balancers LTM and GTM
Other utilities include: TACACS, Aruba ClearPass, Tufin FW automation, Solarwinds Orion, Extrahop, and Infoblox IPAM

Duties and Responsibilities:
Primary responsibility will be Design, Discovery, and Implementation support within the MK Global Network. Support the International/Domestic, On-Prem and Cloud based Firewall infrastructure with an eye to redesign and simplify the architecture.
Perform support of LAN/WAN connected hardware components such as Switches, Routers, Load Balancers and Firewalls. This involves upgrades, timely resolution of failed components and configurations which cause unavailability of our core business systems and communications.
Participate in, and represent the network teams interests, in architecture discussions and decision processes stemming from other technology areas.
Responsible for root cause analysis of problems & production slowdowns and will use network tools like protocol analyzers & network management software to help make these determinations & recommend short- & long-term resolutions.
Participation in technical group projects to provide networking related support and keep abreast of new developments in networking, systems, and automation technologies with a focus on Cloud based systems.
Contribute to providing new solutions to improve processes relating to increased productivity, network availability and value-added end user technologies.

Required Background


Education: Bachelors degree required.
Experience: 10+ years IT experience, with at least 5 years LAN networking experience specializing in Network Implementation, troubleshoot and resolving complex network communications issues. This includes hands on experience managing multiple LANs over WAN serving a minimum of 1,000 users using PCs and other Ethernet devices. At least 4 years of WAN experience including the use of point-to-point VPNs, MPLS and coordinating circuit installation with vendors. Emphasis on Cisco, Palo Alto, and Aruba network components. The candidate will be expected to demonstrate this knowledge in a working environment during an interview.
Certification(s): CCNA required. Desired: CCNP; Palo Alto, Checkpoint or other Firewall certification; other networking related certifications & course completion certificates.
Keen understanding and practical knowledge of IP, Network Security, Network Management platforms, and routing/switching necessary for supporting the production environment.
Working knowledge of WireShark or other brand name protocol analyzers as well as Netflow collection and analysis. Understanding of debugging techniques such as analysis of dump files, tracing, performance tuning, and monitoring required. The candidate will be expected to demonstrate this knowledge in a working environment during an interview.
Strong design and operational knowledge of Firewall software such as Checkpoint, and Palo Alto along with their associated management platforms such as Panorama for Palo Alto.
Strong design and operational knowledge and understanding of Software Defined Networking and Cloud computing concepts and architecture.
Working knowledge & experience supporting Wireless Networks.
Microsoft Windows experience from a networking/protocol perspective is required to assist in minimizing risk in implementation changes.
Working knowledge of network management platforms such as Solarwinds Orion, Cisco DNA, or equivalent.
Working knowledge of MS-Visio . The candidate will be expected to demonstrate this knowledge by showing and explaining maps that they created for previous work or projects.
Proficient oral and written communication skills are required to effectively communicate with operations and other technical groups for training, troubleshooting and problem resolution closure, as well as keeping network documentation current. Additionally, the candidate should be able to communicate to end users and effectively convey recommendations that end users can understand and implement.
Advanced abilities in Office products (Word, Excel, PowerPoint)
Ability to speak a foreign language such as Spanish, Mandarin, or Russian may be helpful, but not required.

Kirti Rani


Associate Talent Acquisition -North America
Desk: +1 3026017375

kirti@steneral.com


In my absence please reach out to Mr. Harish Sharma at harish@steneral.com &
3027216151