Archived (not relevant)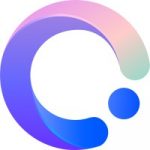 JavaFX Developer (m/f/d)
With its locations in Málaga/Spain, Munich/Germany and Würzburg/Bavaria, QUANTUM offers highly specialized job opportunities to IT experts.
Our client is a German software solutions company with a tradition of over 10 years. They specialize in developing personalized software for the public sector and industry based on Java and JavaFX.
// YOUR TASKS //
You are responsible for extending or customizing the UI according to the requirements.
You provide feedback on requirements to our concept and design teams.
You analyze and troubleshoot to ensure a smooth user experience.
You identify optimization potentials.
You develop JUnit tests.
You're tying into the UIA accessibility platform.
You integrate external UI libraries.
You make effort estimates.
// ABOUT YOU //
You have a degree in an IT-related field.
You have at least two years of professional experience developing with JavaFX in complex projects (desktop applications preferred).
You work in a structured and results-oriented manner.
You are willing to move to Germany or near Munich.
You have a good knowledge of German, English and/or Russian.
//SkillRadar(please fill in self-assessment and send it in your application email) //
Study in IT environment | Yes, which one? / No |
Experience in development with JavaFX | XX years |
Experience with JUnit tests | XX years |
Experience with UI library integration | XX years |
Experience with connectivity to the UIA Accessibility Platform | XX years |
German language skills | XX level |
English skills | XX level |
Russian language skills | XX level |
Salary expectations (gross/year) |

€

xxxx |
Earliest start date | DD.MM.2023

|
//FOR YOU//
Our client offers an attractive salary package, creative freedom in innovative, long-term projects, a secure and innovative workplace in an international team with flat hierarchies and short decision-making paths, flexible working hours with home office option, individual training opportunities and modern, air-conditioned offices with a maximum of three colleagues. A public transport subscription is also included.
At QUANTUM, we value diversity and equity in all aspects of our work. We believe that a diverse and inclusive team fosters innovation, creativity, and better decision-making. We encourage individuals from all backgrounds, including women, BIPOC, and LGBTQIA+ communities to apply for our job openings. We are committed to creating a safe and welcoming workplace where everyone can bring their whole selves to work and thrive. Join us in building a better future, and apply today!