Archived (not relevant)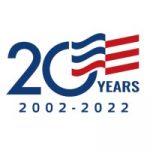 JADO Research Engineer with Security Clearance
Description:The coolest jobs on this planet... or any other... are with Lockheed Martin Space. At the dawn of a new space age, Lockheed Martin is a pioneer, partner, innovator and builder. Our amazing people are on a mission to make a difference in the world and every single day we use our unique skills, talents and experiences to design and build solutions to some of the world's hardest engineering problems. Do you want to be part of a culture that inspires employees to envision the impossible, perform with excellence and build incredible products? We provide the resources, inspiration and focus-if you have the passion and courage to dream big, then we want to build a better tomorrow with you. The Engineering & Technology organization supporting the Joint All Domain Operations (JADO) division within LM Space is searching for a motivated and passionate individual to join our team on an upcoming customer effort as a research engineer. Desired is someone with a strong technical aptitude across multiple domains and excellent communication skills. Such an Engineer will work with the team to process technical documentation to identify potentials for application or vulnerability. Roles and responsibilities include:
Preparing material for and presenting to technical experts, stakeholders, working groups, and customers
Translating technical material from its native language into English with the aid of automated translation services
Performing analysis of information and cross vetting of sources to ensure accuracy
Identifying and assessing potential and emerging risks
Clearly communicating ideas and collaborate across multiple teams Occasional travel may be required. Will be required to get and hold a security clearance.

Basic Qualifications

Ability to translate Russian technical documentation into English
Broad technical experience across multiple topics (such as AI/ML, communication systems, overhead ISR systems, Missile systems, etc.)
Must have at least SECRET clearance and be eligible for TOP SECRET/SCI

Desired Skills

Background in Space, Cyber, and/or Special Operations
Effective oral and written communication skills and an ability to work effectively in an agile team environment
Architecture, test, and development experience
Software development experience

Security Clearance Statement: This position requires a government security clearance, you must be a US Citizen for consideration.
Clearance Level: TS/SCI
Other Important Information You Should Know
Expression of Interest: By applying to this job, you are expressing interest in this position and could be considered for other career opportunities where similar skills and requirements have been identified as a match. Should this match be identified you may be contacted for this and future openings.
Ability to Work Remotely: Onsite Full-time: The work associated with this position will be performed onsite at a designated Lockheed Martin facility.
Work Schedules: Lockheed Martin supports a variety of alternate work schedules that provide additional flexibility to our employees. Schedules range from standard 40 hours over a five day work week while others may be condensed. These condensed schedules provide employees with additional time away from the office and are in addition to our Paid Time off benefits.
Schedule for this Position: 4x10 hour day, 3 days off per week
Pay Rate


The annual base salary range for this position in Colorado or Washington is $100,400 - $192,500. Please note that the salary information is a general guideline only. Lockheed Martin considers factors such as (but not limited to) scope and responsibilities of the position, candidate's work experience, education/ training, key skills as well as market and business considerations when extending an offer. Benefits offered: Medical, Dental, Vision, Life Insurance, Short-Term Disability, Long-Term Disability, 401(k) match, Flexible Spending Accounts, EAP, Education Assistance, Parental Leave, Paid time off, and Holidays.
(Washington state applicants only) Non-represented full time employees: accrue 10 hours per month of Paid Time Off (PTO); receive 40 hours of Granted PTO annually for incidental absences; receive at least 90 hours for holidays. Represented full time employees accrue 6.67 hours of PTO per month; accrue up to 52 hours of sick leave annually; receive at least 96 hours for holidays. PTO is prorated based on hours worked and start date during the calendar year. This position is incentive plan eligible.
Lockheed Martin is an Equal Opportunity/Affirmative Action Employer. All qualified applicants will receive consideration for employment without regard to race, color, religion, sex, pregnancy, sexual orientation, gender identity, national origin, age, protected veteran status, or disability status.
Join us at Lockheed Martin, where your mission is ours. Our customers tackle the hardest missions. Those that demand extraordinary amounts of courage, resilience and precision. They're dangerous. Critical. Sometimes they even provide an opportunity to change the world and save lives. Those are the missions we care about. As a leading technology innovation company, Lockheed Martin's vast team works with partners around the world to bring proven performance to our customers' toughest challenges. Lockheed Martin has employees based in many states throughout the U.S., and Internationally, with business locations in many nations and territories.
Experience Level: Experienced Professional
Business Unit: SPACE
Relocation Available: Possible
Career Area: Miscellaneous Engineering
Type: Full-Time
Shift: First