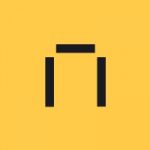 IT mentor
Welcome to the world of Yandex Practicum. It's an educational service where everyone can change their professional life. At English by Yandex Practicum, we help students speak natural English through practice. More and more students are choosing to study English with us — that's why we're expanding our team of tutors and mentors to keep helping students accomplish their goals.
We're looking for an IT Mentor to join our recently launched English for IT product. The course is designed for Russian-speaking IT specialists whose level of English varies between A2 to B2 levels. Students have class practices with English tutors and speaking sessions with IT mentors. As an IT Mentor, you'll focus on students' speaking practice and help them explore real-life situations at work, such as a job interview or a code review.
What you'll do:
Hold 45-minute one-to-one online speaking sessions with Russian-speaking IT specialists.
Help students immerse in an IT English-speaking environment by discussing typical situations at work, such as job interviews, interaction with customers, or performing in retrospective meetings.
Use our guidelines and prepared materials to ensure the best student experience.
Provide feedback on students' performance after speaking sessions.
You'll be a great fit if:
Your level of English is upper-intermediate or higher (B2+).
You're ready to dedicate five hours a week to being a mentor.
You know how IT works inside out. You either have experience as a software engineer, a data analyst, or a product manager.
You participated in meetings as a facilitator.
You know how to give feedback and have experience in mentoring or being a work buddy.
As we want to ensure an English-only environment, we need to make sure our IT mentors don't speak any Russian.
What we offer:
Remote work on the online platform. You can work from anywhere in the world.
Flexible schedule. You'll be able to select time slots that work for you, including weekends. Classes usually take place in the morning and in the evening in the Moscow time zone (UTC+3).
A community of tutors and mentors from 37 countries along with teaching training and a support team.
You'll develop leadership and mentoring skills by interacting with Russian-speaking IT specialists and getting job-related insights.
Our selection process includes a video interview, an onboarding process, and setting up the schedule. After that, you'll be ready to meet your students.
Working at English by Yandex Practicum is all about networking, flexibility, and team support. Join our team.
To apply for this job please visit LinkedIn.