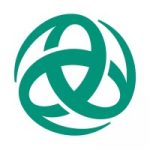 Investment Associate.
Impact Private Debt and Equity
The Impact Private Debt and Equity (IPD&E) department manages seven article 9 funds investing in debt, equity and venture capital instruments along the themes of Financial Inclusion, Energy Transition and Food Transition, in emerging markets and Europe. The funds are managed by a fund management team. The investments for the funds' portfolios are originated and managed by five investment teams and the KYC team.
For the investment team ECCA/Asia we are looking to hire a:
Business oriented, accurate, team-playing
Investment Associate
32-40 hours a week
Profile
The position of Investment Associate covers a range of tasks and responsibilities, all directed towards supporting the investment team to run a smooth investment process and to have the team as business focussed as possible.
Your focus will be on
:
Liaise and maintain contact with investee clients and internal departments.
Support the Investment Managers in analysing financial, portfolio, market risk and sustainability data.
Contribute to the content of investment proposals and take responsibility for writing (part of) the proposals.
Provide all due diligence support in both virtual and in person.
Assist with financial hedging related tasks and requirements.
Align with the Credit Expertise Team and deliver required input for loan agreements, legal and disbursement processes to close transactions.
Support the Investment Manager on obtaining internal approval on investment related documentation such as waivers, proxy forms, power of attorney in coordination with local lawyers, authority letters, NOCs (No objection letters), NALs (Non acceleration letters), Acceleration Letters, and similar documents – in close alignment with Credit Expertise team.
Manage tax related issues / requests at client level, in cooperation with an Investment Manager and internal and external tax advisors.
Coordinate with the designated CDD analysts in the Customer Due Diligence and KYC procedures for new and existing clients.
Contribute to writing client reviews: regular reviews on certain topics (sustainability risk scores, tax) and risk-based reviews triggered from the Credit Expertise team (covenant breach, increased risk etc).
Keeping up to date with market developments, new investment products and all other areas that can affect the markets, e.g. movements in the economies of relevant countries.
Work on ad-hoc client requests (e.g. audit confirmations, payment invoices).
(Especially for the Private Equity team) Support the investment team in preparation of the (monthly/quarterly) valuation proposals. Streamline and enhance the valuation processes, together with the process owner and virtual equity valuation team.
Contribute to meetings, strategy and plans of the regional team.
Monitor overall team portfolio, investment pipeline while keeping track of the team's KPIs and workplan – together with the Head of the team.
Work on processes improvement and procedures review at team, department and organisation levels.

The team
The Investment Associate forms part of the investment team ECCA/Asia.
For the contracting, the Investment Associate closely collaborates with the credit experts in the Credit Expertise team including the Legal Advisors. The Investment Associate reports to the Head of Investment | Private Debt ECCA/Asia.
This is you
You are strongly attracted to the core values of Triodos and able to translate the mission of Triodos IM in your daily work as an ambassador of the organisation.
Minimum of three years of proven experience with and knowledge of investment management.
Sound problem solving skills, including the ability to identify obstacles and work independently to develop and propose solutions.
Strong stakeholder management skills to work interactively with clients (investees) and internal stakeholders.
A team player with client facing interest and capabilities.
You are focused on delivering quality, you work accurately and honour commitments.
You are flexible and able to deliver under time pressure.

This is complemented by
A bachelor's degree or higher education preferably in (business) administration, economics, law or finance.
Fluent in English, proficiency in Russian is also a requirement.
Experience in emerging markets is an advantage.
Experience in continuous process improvement is a strong advantage.
You live in the Netherlands and have a valid work permit for the European Union.

Company details
Follow your heart. Use your head.
Money always sets things into motion. At Triodos Bank, with our 1,700 co-workers, we are making money work for positive societal change. Inspired by this mission, we have been financing businesses, organisations and projects that seek to achieve positive change in societal, environmental and cultural domains for over 40 years. We are enabled to do so by our customers and investors who wish to contribute to a sustainable, fair and humane society. We only invest in the real economy and do not trade in complex financial products. Furthermore, we make a point of knowing all the sustainable entrepreneurs that choose to bank with us.
People make the difference: we at Triodos Bank know that all too well. Together we actively contribute to a sustainable society, and this starts of course with our co-workers. Several regular moments of reflection and our systematic attention for personal development help ensure that we can make that difference together. We keep each other focused and are all dedicated to the Triodos Bank mission.
Triodos Investment Management
Triodos Investment Management (Triodos IM) is a globally recognised leader in impact investing. Triodos IM currently manages 20 funds invested in both Europe and emerging markets. Over the years the business has grown to EUR 5,7 billion. This growth is the result of Triodos IM's deep market sector insights and knowledge in combination with the sustainability objectives and commitment of our partners. We work with around 220 co-workers; diversity is key which is mirrored in an international group of people where authenticity is valued.
At Triodos IM, we are radical in our desire to make impact the standard in investing. As a pure-play and globally active impact investor we offer Article 9 funds only and investment strategies across all asset classes serving a client base of professional investors. We invest to generate social and environmental impact alongside a healthy financial return. We focus our investment activities across several overarching themes: Impact Equities and Bonds, Financial Inclusion, Energy and Climate and Sustainable Food and Agriculture.
Offer
Location
Our award-winning sustainable office is based in Driebergen-Rijsenburg, the Netherlands at the Reehorst Estate, just 3 minutes' walk from the train station.
Remuneration
Impact on society is the number one priority, both for us and for you. Our employment conditions reflect this vision. This includes:
a salary appropriate to the position, our remuneration policy and your capabilities.
an attractive pension policy.
if you use public transport for commuting, you can use the mobility card for free private travels as well.
flexible working hours and the opportunity to work from home.
reimbursement under our company bicycle cheme to a max of € 1,500.
30 holiday days with a 40-hour working week, plus the option of buying 2 weeks of extra holiday days.
extra leave to participate in voluntary work.
a range of education and training opportunities.
the option to join our collective health insurance.
a working from home allowance per home office day.
health and safety equipment of € 750 every 5 years.

For more information about this position, please contact Dorian Marquer, email: dorian.marquer-andronov@triodos.nl or M +31 6 46 90 28 17
Please send in your application via the apply button before
10 May
to the attention of Ilona van der Sluis, Recruiter. Applications via e-mail or LinkedIn will not be processed. We would like to get in touch with you!
We reserve the right to close the vacancy earlier if there are enough good candidates.
Acquisition in response to this vacancy is not appreciated.
Location
Triodos Investment Management
Publication Date
03 May 2023