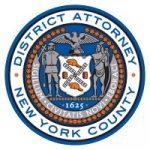 Investigative Analyst
Job Description
Division/Unit: Human Trafficking Response Unit
Job Title: Investigative Analyst
Position Title: Investigative Analyst
Salary Range: $48,909 - $51,595
Position Summary
The New York County District Attorney's Office (DANY) has anticipated openings, starting in the Summer 2023 for Investigative Analyst in its Human Trafficking Response Unit (HTRU), within the Special Victims Division. This unit is responsible for the investigation and prosecution of Sex and Labor Trafficking cases. The Investigative Analysts will work closely with lawyers, investigators, social workers, and external partner agencies to identify trafficking victims and perpetrators, and to help prepare cases for trial.
Responsibilities Include But Are Not Limited To
Conducting forensic previews and analysis on electronic devices.
Analyzing large amounts of financial, telephone and computer data for Assistant District Attorneys (ADAs) and partner law enforcement agencies.
Presenting evidence to the grand jury and petit juries.
Generating subpoenas and other documents to request evidence.
Analyzing internal and external data sets for evidence of trafficking.
Securing and preserving online evidence for use at trial.
Participating in witness interviews.
Performing related paralegal tasks as requested.
Qualifications
Excellent organization, communication, writing, and problem-solving skills are essential.
Detail-oriented with the ability to follow directions and apply proper policies, procedures, and guidelines.
Proficient in Microsoft Office (Word, Excel, PowerPoint, and Access).
Ability to learn, update and edit existing proprietary applications and quickly learn and use various computer systems.
Ability to work independently with frequent interruptions, manage deadlines and adapt to changes in workflow.
Strong attention to detail and high concern for data accuracy.
Ability to interact and communicate with all levels of staff, court representatives, law enforcement representatives and witnesses.
Fluency in a foreign language (particularly Spanish, Russian, Mandarin or Cantonese) is helpful though not necessary.
Educational Requirements
Bachelor's degree required by candidate's start date.
Commitment
A two (2) year commitment to the hiring bureau.
How To Apply
Apply with a Cover Letter & Resume.
Additional Information
Authorization to work in the United States is required for this position.
As a current or prospective employee of the City of New York, you may be eligible for federal loan forgiveness programs and state repayment assistance programs. Please review the notice to see if you may be eligible for programs and how to apply at nyc.gov/studentloans .
The New York County District Attorney's Office is an inclusive equal opportunity employer committed to recruiting and retaining a diverse workforce and providing a work environment that is free from discrimination and harassment based upon any legally protected status or protected characteristic, including but not limited to an individual's sex, race, color, ethnicity, national origin, age, religion, disability, sexual orientation, veteran status, gender identity, or pregnancy.About Us
The New York County District Attorney's Office serves and protects the People of New York through the fair administration of justice, without fear or favor. The Office's professional staff perform a variety of key functions, including supporting the Trial, Investigation, and Appeals Divisions, as well as other prosecution support and office functions. Our support staff receive a competitive salary and a generous benefits package, as well as unparalleled opportunities for professional development.
The New York County District Attorney's Office is an Equal Opportunity Employer, committed to recruiting and retaining a diverse and culturally responsive workforce. Given the diverse nature of our community, the ability to work with people of different backgrounds is critical. The Office seeks to have a staff that reflects the diversity of the community that we serve. To that end, all applicants will be considered without regard to actual or perceived race, color, national origin, religion, sexual orientation, marital or parental status, disability, sex, gender identity or expression, age, prior record of arrest; or any other basis prohibited by law. These protections extend to all management practices and decisions, including recruitment and hiring practices, appraisal systems, promotions, training, and career development programs.
About the Team
The Professional Staff Recruitment Team at DANY supports the Office's initiatives to have a staff that reflects the diversity of the community that we serve. We seek employees that are interested in a career in the public sector and will support the Office's initiative of Moving Justice Forward.
For questions or inquiries, please contact Recruitment@dany.nyc.gov.