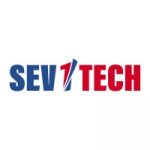 Inventory Management Specialist
Sev1Tech is seeking a qualified Inventory Management Specialist to support Product Manager (PdM) Waveforms, Project Manager, Tactical Radios, at Aberdeen Proving Ground, Maryland. This position supports a dynamic team working in one of the most impactful and exciting technology domains affecting battlefield success in the Army.
The Inventory Management Specialist Is Responsible For The Following

Independently, serves as Inventory Management Specialist focusing on demand planning, utilizes statistical program knowledge and skills to provide support forecasting techniques, trends, and use of mathematical models in the Logistics Modernization Program (LMP).
Manages stock accounted for in Army Depots, Army Labs, or on loan for tests and demonstrations. Ensure accountability of all equipment and validates all transfer, loan and hand receipting documentation.
Provides support to include equipment management, inventory control, property control, warehousing, acquisition, quality control, receiving, shipping, assembly, packaging and transportation.
Operates and updates computerized logistic systems including but not limited to; Property Book Unit Supply Enhanced (PBUSE), Defense Priorities & Allocations System (DPAS) and Wide Area Workflow/Procurement Integrated Enterprise Environment (WAWF/PIEE).
Plans, coordinates, and conducts equipment use/projects.
Apply professional knowledge of logistics principles, techniques and practices and logistics programs and issues.
Prepares written plans, reports, schedules, and milestones.
Develops project plans, outlines procedures and issues, and identifies long and short-term goals and objectives.
Participates in/leads audit teams to conduct inspections of equipment and operations to ensure compliance with regulations.
Conducts research, gathers data, analyzes, and assists in interpreting data and reports.
Coordinates issues pertaining to compliance and corrective actions.
Participates in meetings regarding logistics concerns related to the assigned projects.
Performs as a liaison with other Life Cycle Management Commands (LCMCs), and other agencies/activities on matters related to the use of functions.

Minimum Qualifications

AA or 2-year technical degree in Business or related field; Five years of related military experience can be substituted for education
Minimum of five (5) years of experience in asset management using LMP, DPAS, WAWF/PIEE
Capable of using the Army Enterprise Systems Integration Program (AESIP) to assist the assigned PdM Provisioner in obtaining a part number, MCN or NSN, and Nomenclature
Strong written and oral communication skills
Good interpersonal skills and communication with all levels of management and cross-functional team leadership and coordination
Able to multitask, prioritize, and manage time efficiently across a range of complex projects
Proficiency in MS Office applications including SharePoint, PowerPoint, Excel, and Word
Must have active Secret Clearance

Physical Requirements:
Position is office-based. Ability to lift and carry up to 50 lbs.
Travel Requirements are expected to be less than ~10%.
Desired Qualifications

GCSS-A Property Book Officer Certification or experience
Prior US Army asset management, supply, and accountability experience

About Sev1Tech LLC


Founded in 2010, Sev1Tech provides IT, engineering, and program management solutions delivery. Sev1Tech focuses on providing program and IT support services to critical missions across Federal and Commercial Clients. Our Mission is to Build better companies. Enable better government. Protect our nation. Build better humans across the country.
Join the Sev1Tech family where you can achieve great accomplishments while fostering a satisfying and rewarding career progression. Please apply directly through the website at: https://careers-sev1tech.icims.com/jobs #joinSev1tech
For any additional questions or to submit any referrals, please contact: marcus.taylor@sev1tech.com .
Sev1Tech is an Equal Opportunity and Affirmative Action Employer. All qualified applicants will receive consideration for employment without regard to race, color, religion, sex, pregnancy, sexual orientation, gender identity, national origin, age, protected veteran status, or disability status.