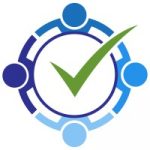 Interpreter/Translator-Russian
Join Ames Community School District, where your journey matters! ACSD promotes an educational environment that is racially, ethnically, linguistically, and culturally diverse to broaden students' academic experience and to enrich our District. We are focused on creating and supporting diversity, equity, and inclusion within the organizational culture and in our community.


Ames Community School District is seeking Russian Interpreters/Translators to work on an as-needed basis.
Anticipated Work Schedule:
Part-time,On-call. Onsite work required.
Responsibilities/Essential Functions

Establishes rapport with culturally diverse students and their families.
Accurately and completely interprets and/or translate languages between parents/guardians of District students to facilitate clear and meaningful communication and access to school services.
Works at the direction of Administration and ESL Facilitator.
Upon request from Administration, translates notes, forms, and school information from English into other languages or from other languages into English.
Collaborate with District staff to create a safe, trusting and professional environment.
Provides interpreter services at parent meetings, parent-teacher conferences, and other school functions, to include discussion about student academics, student discipline matters, medical emergencies and other sensitive matters.
Once scheduled, performs duties with punctuality, reliability, and professionalism.
Provides services as part of a team that enables each student to reach his/her full potential.
Brings forward questions or concerns to Administration or ESL Facilitator.
Abides by strict confidentiality at all times.

Qualifications

Proficient bilingual skills (Oral and/or Written) in English and Russian.
Highly effective interpersonal skills with culturally diverse students and families and school personnel.
Speak and understand two languages with fluency, at an educated native speaker level, with an understanding of the culture behind the language.
Ability to quickly establish rapport with students and families.
Punctuality.

District Spotlights


Ames Community School District is rich in demographic and cultural diversity. There are 28 primary languages spoken across the District. We have six languages where we have more than 10 students who speak that language (current number of speakers in parenthesis). They are Spanish (63), Chinese (47), Arabic (35), Dinka (15), French (12), and Korean (11). Across the District, there are 53 primary languages represented plus English for a grand total of 54 languages spoken by Ames students.
Compensation:
$21 per hour.
Please apply through the link below
Candidates, please follow the link to apply online: https://www.applitrack.com/amesk12/onlineapp/JobPostings/view.asp?FromAdmin=true&AppliTrackJobId=885
All employees of the Ames Community School District must pass a background check. ACSD is an E-Verify employer.
To learn more about the Ames Community School District, visit our websites:
District Website
Facebook
Twitter
YouTube
Instagram
Amazing Magazine

It is the policy of the Ames Community School District not to discriminate on the basis of race, color, national origin, sex, disability, religion, creed, age (for employment), marital status (for programs), sexual orientation, gender identity and socioeconomic status (for programs) in its educational programs and its employment practices. There is a grievance procedure for processing complaints of discrimination. If you have questions or a grievance related to this policy please contact Kristin Johnson, Human Resources Director, kristin.johnson@ames.k12.ia.us, District Offices, 2005 24th St. Ames, IA 50010, (515) 268-6610.

Job Categories :Classroom Teacher > Language: Russian
Student Services > Translator
Equal Opportunity Employer


All employers submitting a job opening for posting on the Teach Iowa system will not discriminate in hiring on the basis of race, ethnicity, national origin, gender, age, physical disability, sexual orientation, gender identity, religion, marital status, or status as a veteran. A bona fide religious institution may choose to exercise the allowances in Iowa Code section 216.6.(6)d. Employers may have additional developed specific equal employment opportunity policies and procedures; please check with employers.
Contact Information

Sharday Grove
2005 24th St
Ames,Iowa 50010
Phone: 515-268-6610
Fax: 515-268-6633
Email: click here