Archived (not relevant)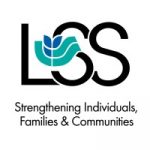 Interpreter/Translator
Do you enjoy part-time, on-call work? Enjoy excellent income by assisting non-English speakers with obtaining medical, legal, and community services. #YouareLSS
HOURS:
Part-time, on-call position. This position offers flexible scheduling for applicants who are currently employed, those attending school, retired, or seeking part-time work.
Benefits
$300 hiring bonus*
401k Match
Employee Recognition
Employee Assistance Program
SALARY:
Variable, based on appointment.
RESPONSIBILITIES:
Provide professional, verbal, and/or written interpretation to organizations throughout the Tri-State area. Interpreting services must be provided in person. Residency near the Sioux Falls area is required.
QUALIFICATIONS:
Successful candidates will meet fluency standards with both oral and written communications. Prefer candidates with a minimum of a high school diploma or GED. Seeking all languages with specific interest in: Ukrainian, Russian, Swahili, and Kunama. Requires updated vaccination and medical examinations to be eligible for medical interpretation assignments. Must successfully complete all agency background checks. Requires valid auto insurance, driver's license, and/or the ability to obtain approved driver status.
RESPOND BY:
open until filled
An Equal Opportunity Employer
Hiring bonus available to external candidates only.
SERVICE:
Center for New Americans