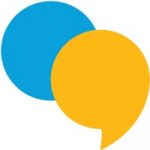 Interpreter
We are recruiting Face-to-Face/ Telephone/ Video Interpreters located in and around West Sussex area.
This position is not suitable for full-time employed people as we operate within the office hours
Interpreters convert spoken or sign language statements from one language to another.
They work in situations where people who do not speak the same language need to understand one another.
If you can speak one or more foreign languages and would like an important role where you can work in areas like politics, business or public service, this job could be for you. In this job you would need good listening skills and a clear speaking voice.
You would also need to be able to concentrate and think quickly. Interpreting involves listening to, understanding and memorising content in the original 'source' language, then reproducing statements, questions and speeches in a different 'target' language. This is often done in only one direction, normally into the interpreter's native language, but may be on a two-way basis. Interpreters work in the following settings:
business functions such as meetings, conferences, exhibitions and product launches; criminal justice proceedings, known as public service interpreting (PSI), including police and probation service interviews, courts hearings, solicitor interviews, arbitration hearings and immigration tribunals; community-based events and assignments within the education, health and social services sectors. Benefits of interpreting with us include:
• Flexi working to fit around your schedule
• You be part of a growing and reputable agency
• Help and support from our dedicated in house team
• Ongoing training and support If you have the relevant skills and/or experience and would like to register with us please send your cv by clicking on the 'apply .Once your registration has been approved, you will be contacted for any job opportunities in and around your locality.
We are currently looking for all Languages and dialect
Afrikaans, Akan, Albanian, Amharic, Arabic, Armenian, Azeri, Bajuni, Baluchi, Bengali, Bosnian, Bravanese, British Sign Language, Bulgarian, Burmese, Cantonese, Chichewa, Chinese, Congolese Swahili, Creole, Croatian, Czech, Danish, Dari, Dhaka, Dutch, Ebo, Estonian, Ewe, Fante, Farsi, Filipino, French, Frisian, Fula, German, Ghana, Greek, Gujarati, Gumurki, Hakka, Hebrew, Hindi, Hungarian, Indonesian, Italian, Japanese, Korean, Kurdish Badini Kurdish, Sorani, Kurdish Kurmanji, Latvian, Lingala, Lithuanian, Malay, Malayalam, Malaysian, Mambwe, Mandarin, Mandinka, Mirpuri, Moldovian, Mongo, Mongolian, Nepali, Norwegian, Oromo, Pashtu, Pigeon/PG, Polish, Portuguese, Punjabi, Romanian, Russian, Serbian, Serbo-Croatian, Shona, Sign Language, Sign Support English, Sindhi, Sinhalese, Slovak, Slovenian, Somali, Spanish, Spanish Sign Language, Swahili, Swedish, Sylheti, Tagalog, Taiwanese, Tamil, Telugu, Thai, Tibetan, Tigre, Tigrinya, Turkish, Twi, Ukranian, Urdu, Vietnamese.
Responsibilities:
Maintain professional boundaries as interpreter
Received professional training as an interpreter
Complete necessary documentation of interpreter services
Work effectively with interpreter colleagues to prioritize and assign requests for interpreter and translation services
Uphold the interpreter code of ethics during the interpreting encounter
Assist the Interpreter Services Manager in scheduling interpreter appointments, processing interpreter payments and maintaining the interpreter database
Interpret for Dean Spanish speaking patients
Assist in scheduling interpreter appointments, processing interpreter payments and maintaining the interpreter database
Interpret in a consecutive manner, where the interpreter will begin interpreting
Serve as an interpreter in both medical and non-medical settings
Ensure the timely delivery of interpreter services by working with qualified staff interpreters and contracted interpreter service vendors
Provide interpreter services for Limited English Proficient patients (L. E.P.)
Contracted ASL interpreters and oversee interpreter agency contracts
Providing interpretation services to patients
Provide interpreting services at conferences and training
Provide interpreter services for deaf/hard of hearing employees
Facilitate communication between receiving party and visitors
Receiving, triaging, and scheduling requests for interpreter services throughout hospital
Serve as an interpreter for hard of deaf/hearing students and parents at special assemblies and meetings
Use professionally mandated interpreting techniques
Apply Now!