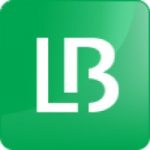 Interpreter
Language Bridge, LLC is a professional interpretation and translation agency. We are currently looking for qualified, bilingual, and bicultural individuals who are willing to provide interpretation/translation services in ASL, Cambodian/Khmer, Vietnamese, Lao, Somali, Chinese, Haitian Creole, Arabic, Russian languages in-person on an as-needed basis for different organizations, like hospitals, schools, community-based agencies with needs for social services, law offices located in Massachusetts, New Hampshire, Connecticut.
If you are interested in applying for a position at our company visit our website https://www.lbridge.com/SignupForm?id=interpreter and register as a new interpreter. A hiring manager from Language Bridge, LLC will contact you within 48 hours with additional information. We enable our contractors to work flexible hours and choose assignments which fit into their schedules.
To apply for this job please visit LinkedIn.