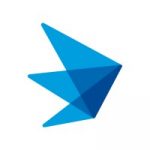 Interpreter for Russian Language
When you join the growing BILH team, you're not just taking a job, you're making a difference in people's lives.
Job Type:
Per Diem
Scheduled Hours:
0
Work Shift:
Day (United States of America)
Per Diem Interpreter for Russian Language
Job Description:
Under the general supervision of the Supervisor of Interpreter Services and within established hospital, clinic and departmental policies and procedures, performs patient interpreting and scheduling functions for patients in a variety of healthcare setting as determined by business needs. Interprets for patients and families with limited or no English language proficiency in their interactions with care providers and other hospital personnel at all Lahey Hospital and Medical Center Sites. Interpreter for the Russian Language
Essential Duties & Responsibilities including but not limited to:
Interprets for patients with limited or no English language proficiency in their interactions with care providers and other hospital personnel.
Translates complex and/or sensitive medical and personal information, including diagnostic and surgical procedures, treatment plans and medical, social and psychological assessments.
Provide sight translation of simple documents, tests results and letters. Assists patients in scheduling appointments, resolving billing problems and other related matters. Identifies, assesses and facilitates understanding of cultural differences impacting communication.
Participates in Community Outreach events to represent Interpreter Services and Lahey Hospital and Medical Center
Maintains computerized records of daily activities, including diary of daily patient transactions, statistics and details of encounters.
Works as a team with other interpreter and other department's colleagues, assisting in planning work and developing methods for improving service delivery systems.
Orients, trains and supervises in training interpreters or volunteer candidates.
Maintains professional competency through participation in professional organizations, attendance at conferences, seminars and other continuing education programs and through independent study yearly. Have a minimum of 20 hours of CEUs Required to work across all sites of Lahey Hospital and Medical Center sites.
Qualifications:
Bachelor Degree preferred or equivalent. Health Care Interpreter Training Certificate
National Certification for Healthcare Interpreters preferred (for available languages)
Experience in interpretation and translation in a healthcare setting preferred
Proficiency in oral and written in both, target and source languages. Excellent communication and extensive knowledge of medical terminology.
Knowledge of healthcare policies, interpreters Standard of Practice and Ethics. Consecutive, simultaneous and sight interpreting. Medical translation.
Ability to keep data collection and to maintain formal documentation systems.
Enthusiastic and high sense of team work. Working towards the National Certification Exam.
FLSA Status:
Non-Exempt
As a health care organization, we have a responsibility to do everything in our power to care for and protect our patients, our colleagues and our communities. Beth Israel Lahey Health requires that all staff be vaccinated against influenza (flu) and COVID-19 as a condition of employment. Learn more about this requirement.
More than 35,000 people working together. Nurses, doctors, technicians, therapists, researchers, teachers and more, making a difference in patients' lives. Your skill and compassion can make us even stronger.
Equal Opportunity Employer/Veterans/Disabled