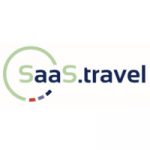 International Sales Manager
As SaaS.travel we provide Sales as a Service to travel technology startups from around the globe. For our two fast growing 'divisions' Hospitality and Distribution we are looking for ambitious and high energy people who love to make valuable connections between people and companies.
Responsibilities
Consider yourself an 'intrapreneur' who doesn't need to be told what to do all the time, but who instead comes up with his/her self with new ways to achieve our common goals.
Nurturing and growing a super international portfolio of travel industry prospects/partners like hotels, tour operators, online travel agents etc. with the aim of connecting them to our portfolio of travel tech startups.
Frequent updates with the founders/CEO of our startup clients.
Registration of progress and activities in our CRM.
Attending international trade events.
Qualifications
Maximum 4 years working experience
Must have working experience within the travel industry (hotels, airlines, seller)
You are a driven and disciplined 'self starter' who's able to work independently
You are good at both listening and questioning
You have a very international mindset
Excellent verbal and written communication skills in English + at least one additional language (ideally Spanish, Russian, Italian or Arabic)
What we offer
Base remuneration geared towards junior professionals
Truly amazing commission earning potential
International travel opportunities
You will build a valuable international network
Our sales training and support will shape your commercial skills to perfection
To apply for this job please visit LinkedIn.