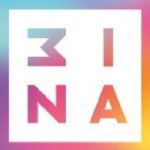 International Junior Key Account Manager 3INA Makeup
Since 2016 we are bringing bold beauty to the streets by breaking traditional ideals, celebrating individuality and encouraging self-expression through make-up.
3INA is more than just makeup, it's about creating a global movement that is positive and inclusive, where beauty is for everyone, we don't judge, and, we embrace differences, because everyone is unique.
Our values are honesty, integrity, and reallness, both within our company structure and to our customers.
Role Overview:
Working with under the supervision of the Senior Regional Manager and coordinating with other HQ Departments (Marketing, IT Finance, Supply Chain) to lead and execute a Sustainable Growth strategy focused on continuing to grow 3INA in the assigned Markets by building and maintaining positive relationships with Partners on daily basis.
Your main responsibilities will be:
• Ensure Markets/Partners follow the Global Marketing Strategy putting Consumer in the center of the local strategy.
• Negotiate and own the local A&P Budget to ensure that growth targets are achieved within the budgeted spend.
• Define and Own the Marketing Calendar with local partners. Align with the Global Marketing Department on the specific strategy for that market ensuring Global Launches.
• Drive Sell-out sales by monitoring the excellent execution of the Global Strategy across all channels: in-stores, e-tailers, Brand Sites, Social Media channels.
• Follow up of the Product Launches/changes on the Local Marketing Calendar and impact on registration/forecast/orders and execution for markets at risk.
• As an Account Manager you will drive Sell-in sales forward to achieve Forecast and Budget under the lead of the Commercial Director.
• Managing Forecast and Product Orders from Partners. Alignment with the Product Team and Supply Chain team to ensure and smooth product flow.
• Lead and continuously develop and expand the Distribution Channels with Partners to deliver Budget and Growth.
• Reporting to top Management on weekly basis and ensure a smooth communication across all departments of the organization.
The Successful Applicant:
• Demonstrates minimum 2-3 years' experience in a similar role in FMCG/Retail/Fashion/Beauty and a deep knowledge of European/International retail trade for health / beauty categories.
• Strong relationship building skills with the ability to reason from multiple perspectives – consumer view, retailer ambitions, business needs – and providing mutually beneficial solutions.
• Empathy and good communication skills are key – supported by the above attributes.
• A hunger to constantly upgrade knowledge of the market and consumer today and future trends and to use this information to build specific category growth plans for our partners/markets.
• A balance between long-term planning with a short-term execution mindset to achieve tangible business results.
• Good Financial understanding including P&Ls.
• Solid understanding of data management and ability to use Excel to organize data, create reports, and deliver meaningful insights and commercial recommendations.
• Self-starter, proactive approach, strong organizational and problem-solving skills - seeing how things can be done more efficiently within the department & taking charge of the task.
• High level of professionalism and ability to stay calm under pressure of deadlines or heavy workload peaks.
• Availability to travel a 20% of the time.
• Demonstrate good written and presentation skills. Fluent proficiency level of English and Spanish as the main working languages. An additional language will be a plus.
We are an Equal Opportunity Employer and take pride in a diverse environment. We do not discriminate in recruitment, hiring, training, promotion or other employment practices for reasons of race, color, religion, gender, sexual orientation, national origin, age, marital status, medical condition or disability, or any other legally protected status.
To apply for this job please visit LinkedIn.