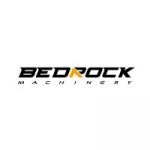 International Heavy Equipment and Attachments Sales Representative
International Heavy Equipment and attachments Sales Representative
Bedrock Machinery, a leading trader of new attachments and construction machinery, is seeking a highly motivated International Sales Representative to join our team. As a Sales Representative, you will be responsible for building and maintaining relationships with existing and potential customers, achieving sales targets, and delivering presentations that are tailored to audience needs. You will also be required to plan sales strategies with different customers, travel outside of the USA, and continuously improve your skills through feedback.
The ideal candidate should have a minimum of two years of experience in sales, specifically in the heavy equipment or attachments industry. They should possess excellent customer relationship skills, communication and negotiation skills, and the ability to analyze and interpret sales reports. Candidates who speak a foreign language such as Arabic, Russian, or French will have an added advantage in reaching out to specific markets. The candidate must be a team player, highly motivated, and detail-oriented, with the ability to prioritize tasks and manage time effectively.
To succeed in this role, you must be a relationship-builder and able to work in a fast-paced environment. You must also be able to work flexible hours and stay overnight in different cities during weekdays, as well as possess a valid driver's license.
At Bedrock Machinery, we believe in investing in our team members, providing a positive and inclusive work environment, and offering opportunities for professional growth and development. We offer a competitive salary and commission structure, health insurance, 401K, and other benefits.
If you meet our requirements and are interested in joining our team, please apply today and help us continue to lead the way in the heavy equipment and attachments industry.
Join our team at Bedrock Machinery and help us continue to lead the way in the heavy equipment and attachments industry. Apply today!
Qualifications
·Must Speak English and Another Language
•Must have a minimum of 2 years (s) of previous sales experience and a minimum of 3 years' experience in sales of heavy construction machinery.
•Requirements: Knowledge, Skills, and Abilities (KSAs)
·Must meet goals and objectives set forth by the company.
·Must conform to policies and procedures set forth by the company.
·Must have a current driver's license and acceptable driving record.
·Must be computer literate and proficient in a Windows environment (MS Word, PowerPoint Power Point and Outlook)
·Must have dependable transportation.
·Proficiency in using sales software and tools, such as customer relationship management (CRM) software and sales databases.
·Must be dependable and able to work independently.
·Must maintain good client relations and a professional appearance.
·Must have the ability to travel and stay overnight.
·Must protect the company assets and interests.
·Dedicated: Devoted to a task or purpose with loyalty or integrity
·Enthusiastic: Shows intense and eager enjoyment and interest
·Thought Provoking: Capable of making others think deeply on a subject.
·Flexibility: Inspired to perform well when granted the ability to set your schedule and goals
·Goal Completion: Inspired to perform well by the completion of tasks.
·High school or equivalent (Required)
·Heavy Equipment: 2 years (Required)
·Driver's License (Required)
Some of the key responsibilities of a heavy equipment sales representative include:
Identifying potential customers: The sales representative must research and identify potential customers who are likely to require heavy equipment.
Building relationships: The sales representative must build and maintain customer relationships to establish trust and ensure customer loyalty.
Demonstrating equipment: The sales representative must demonstrate the features and capabilities of the heavy equipment to potential customers.
Providing pricing and financing options: The sales representative must provide pricing and financing options to customers and negotiate terms of sale.
Managing sales process: The sales representative must manage the sales process from beginning to end, from initial contact with the customer to delivery and follow-up.
Staying up-to-date: The sales representative must stay up-to-date with the latest industry trends and new products to provide the best possible service to customers.
To apply for this job please visit LinkedIn.